A family cat found a kitten in their home and decided to adopt it as their own.
Bolur the kitten and Titak the cat
Simin Zargaran has a tabby cat named Titak, which is a little dynamo full of energy. She is an attention seeker and doesn't like being alone. Simin and her husband knew how much the cat enjoys having a constant companion and started looking for a second cat.
Then she came across a fluffy little kitten named Bolur, whose mother cat she and her siblings had abandoned when she was about four weeks old. When she returned she was in poor condition and could no longer take care of the kittens.
Simin and her friend provided the mother with the medical care she needed and found them all at home. Simin fell head over heels in love with Baby Bolur and knew she would come home with her.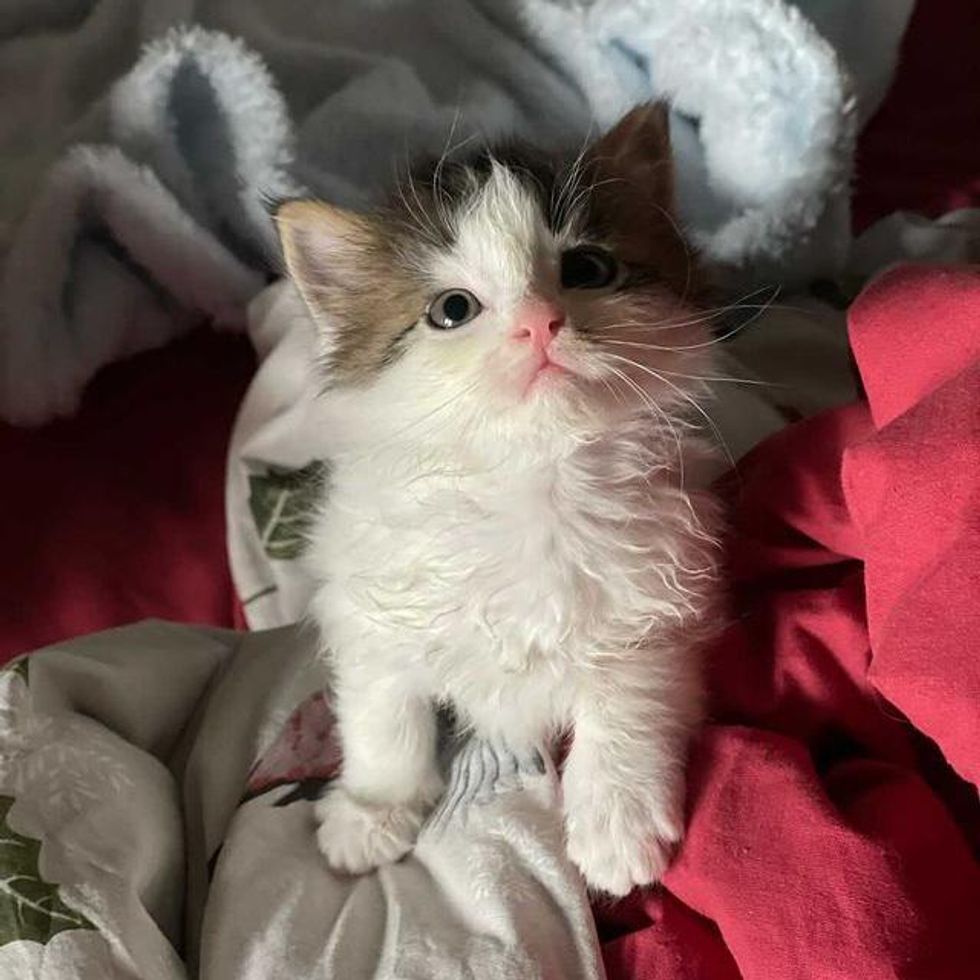 First day home
"On the first day we decided to keep the kitten away from our cat and introduce it gradually," shared Simin Love Meow.
But her feline titak had a different plan. As soon as she heard the kitten's squeak, she came running and appeared in front of the kitten to meet and say hello. Needless to say, the little one wasn't thrilled.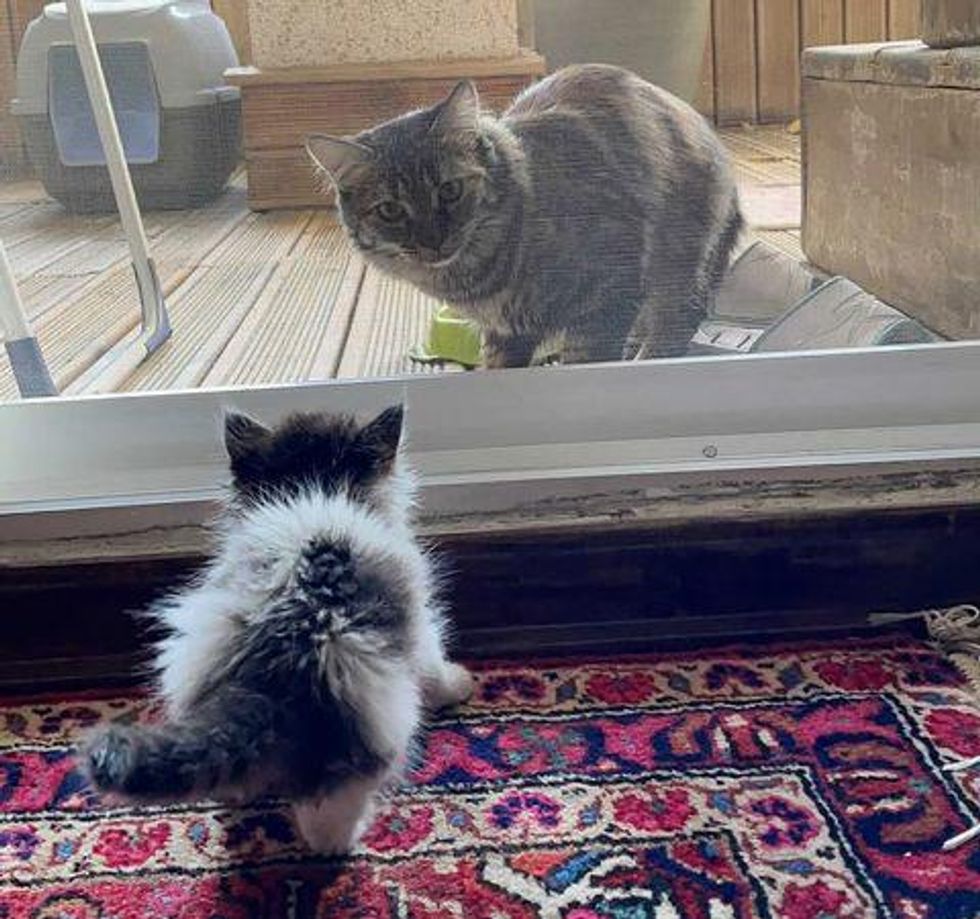 The kitten immediately got into a defensive stance and began to hiss and spit, trying to make a big impression by puffing its fur. The tabby was so fascinated by the little spit fire and determined to get to know her.
Titak would watch Bolur from afar as the kitten quickly occupied the living room. Whenever the tabby tried to get closer, the kitten would assume its wild posture and even try to get up on its hind paws to scare off the big kitten.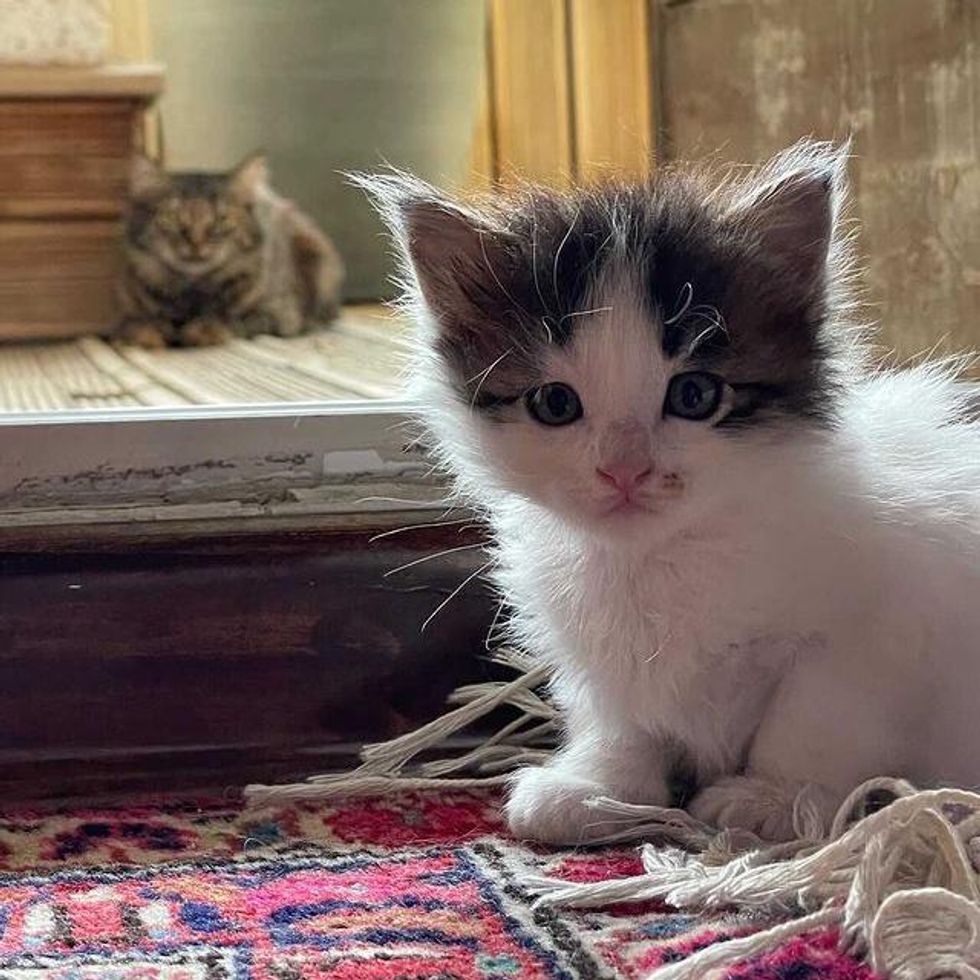 But nothing could stop Titak from winning over the new kid on the block. Slowly but surely, Bolur got used to the smell of her buddy and her presence. One day she went to Titak's bed, crawled in, and began kneading on her blanket.
The tabby cat was happy to see her little friend in her crib. "We were so surprised when Titak came up to her and started licking her. That moment was just fantastic," shared Simin Love Meow.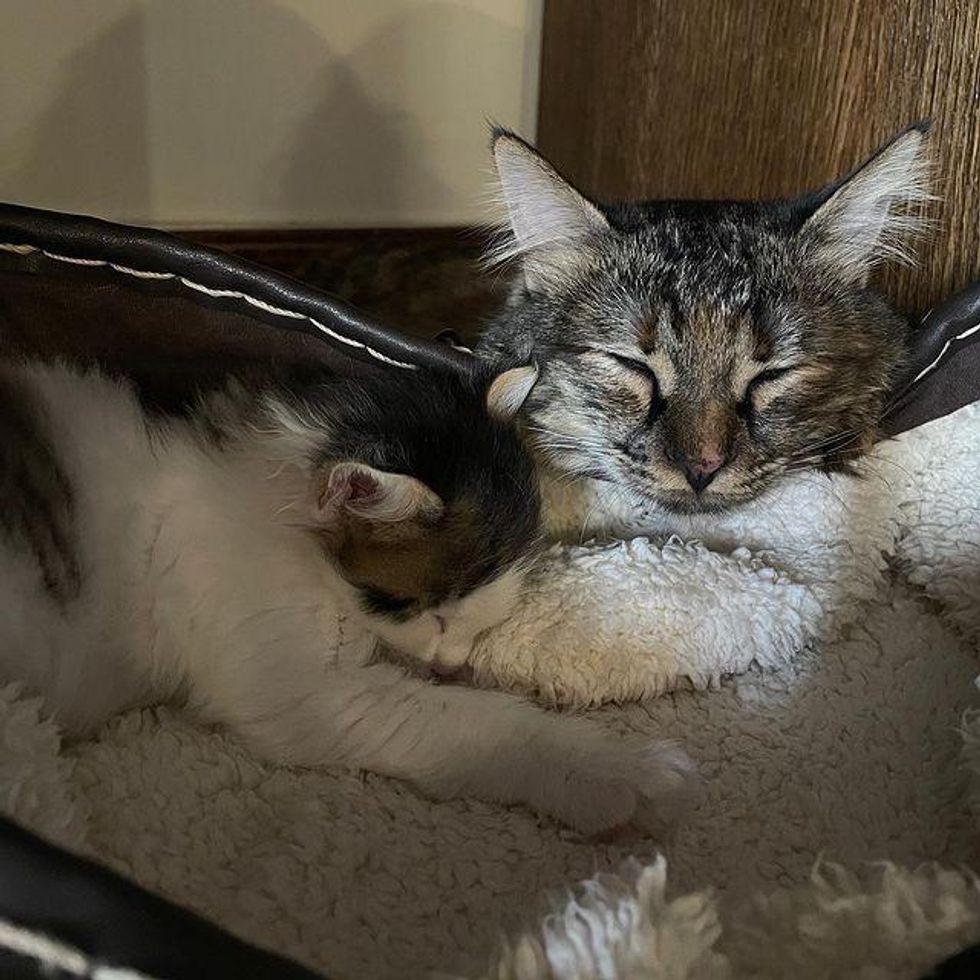 Sweetest friends
"Then they started playing together and Bolur even let Titak take care of him."
The tabby quickly took on the role of big sister and followed the kitten around the house. She became her bodyguard and made sure that the little mischief did not have any problems.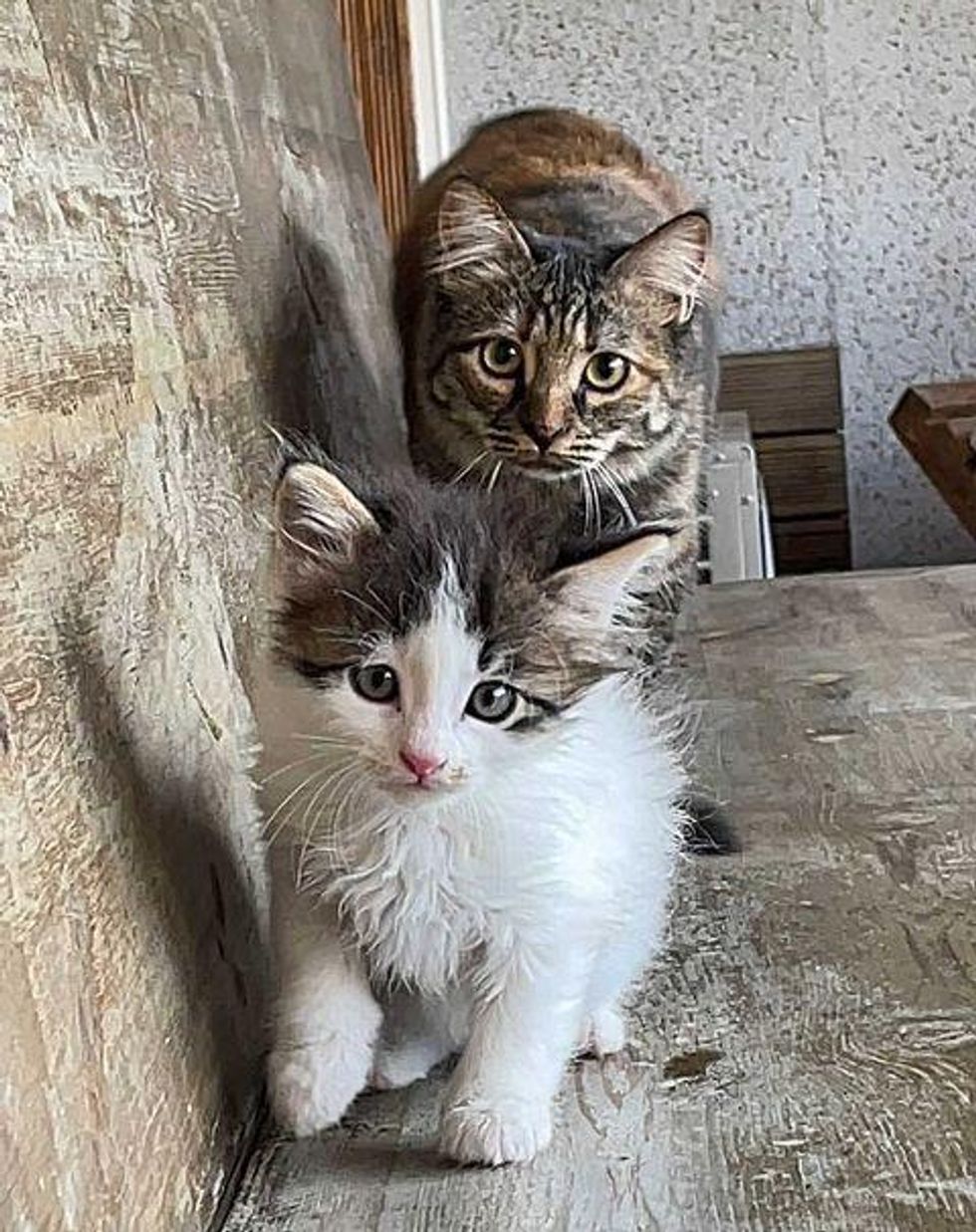 The cute tabby lets the kitten have all of his possessions – baskets, toys, blankets, and beds. She is never far away and watches over her little friend.
Check out their journey in this cute video:
The kitten becomes very playful and wild now that it has gotten bigger and stronger. She loves wrestling with Titak's cock and trying to act like she's a tough cookie.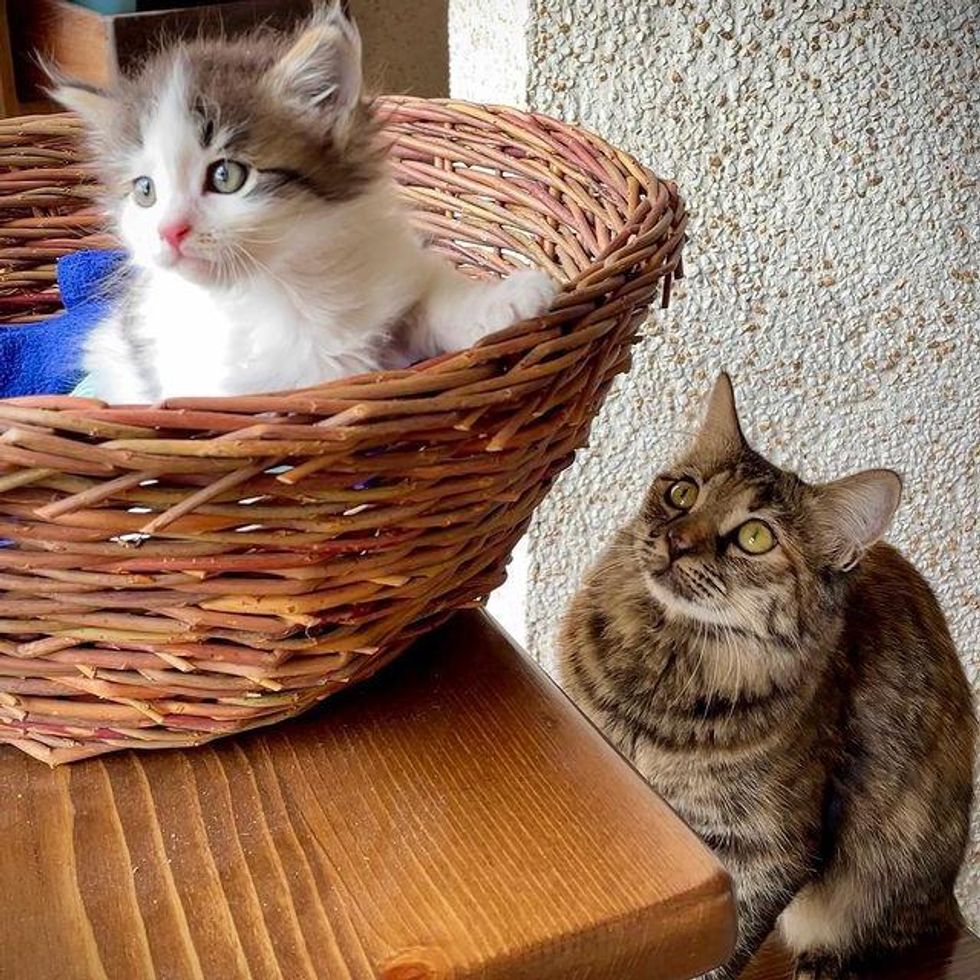 "Titak is very supportive of her. When Bolur eats, sleeps or plays, she is always around trying to get the kitten to safety," Simin told Love Meow.
"They play a lot during the day. Bolur likes to chase her big sister and then hide in one place until Titak finds her."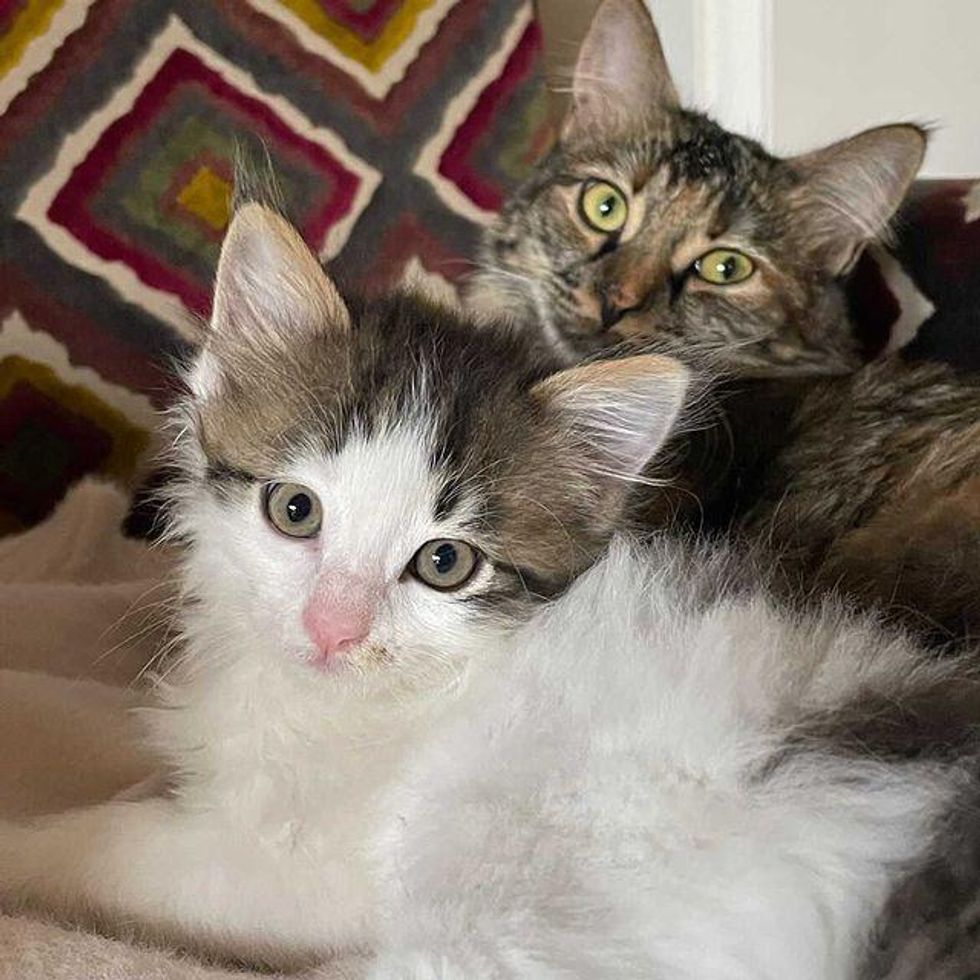 The two friends get along well. Titak showed the kitten all of her favorite places and even taught her a few cat skills in the process.
"I'm so happy and grateful to have them together."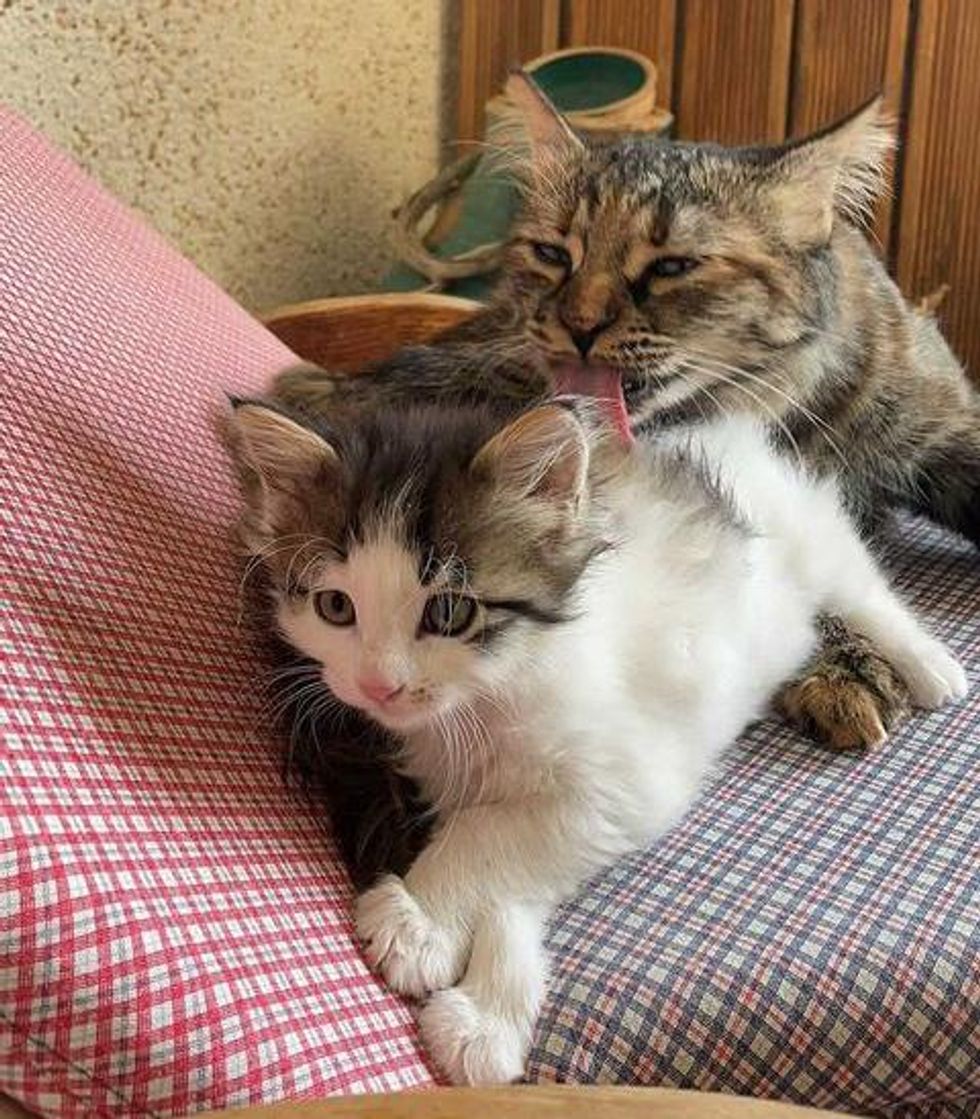 The tabby cat loves her little buddy. She is there for her when she's playing and guarding her when she's taking a nap.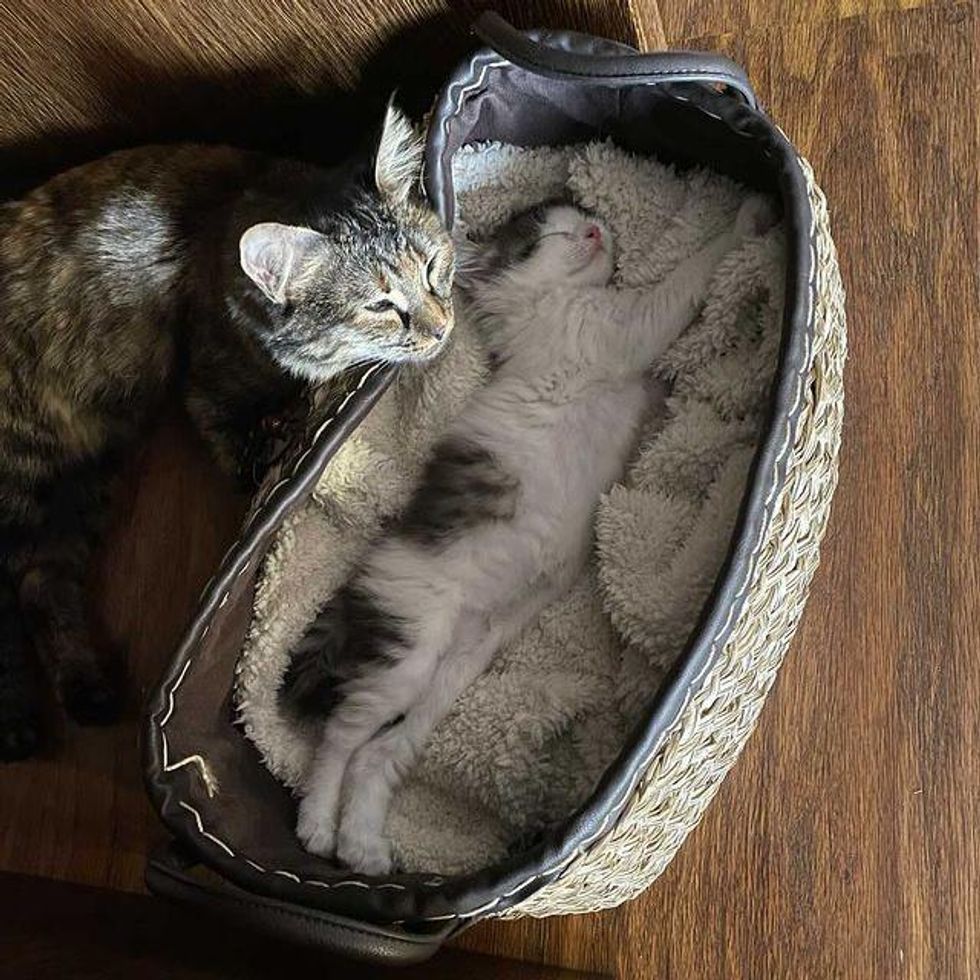 Share this story with your friends. Follow the two best friends on Instagram @titakandbolur.
Related Story: Cat befriends stray kittens from Yard and brings him into his house
window.REBELMOUSE_LOWEST_TASKS_QUEUE.push(function(){
(function(w, d) { w.adthrive = w.adthrive || {}; w.adthrive.cmd = w.adthrive.cmd || []; w.adthrive.plugin = 'adthrive-ads-1.0.40-manual'; w.adthrive.host="ads.adthrive.com"; var s = d.createElement('script'); s.async = true; s.referrerpolicy='no-referrer-when-downgrade'; s.src="https://" + w.adthrive.host + '/sites/55f0219277ca721845babb1a/ads.min.js?referrer=" + w.encodeURIComponent(w.location.href); var n = d.getElementsByTagName("script')[0]; n.parentNode.insertBefore(s, n); })(window, document);
});
window.REBELMOUSE_LOWEST_TASKS_QUEUE.push(function(){
!function(f,b,e,v,n,t,s) {if(f.fbq)return;n=f.fbq=function(){n.callMethod? n.callMethod.apply(n,arguments):n.queue.push(arguments)}; if(!f._fbq)f._fbq=n;n.push=n;n.loaded=!0;n.version='2.0'; n.queue=[];t=b.createElement(e);t.async=!0; t.src=v;s=b.getElementsByTagName(e)[0]; s.parentNode.insertBefore(t,s)}(window, document,'script', 'https://connect.facebook.net/en_US/fbevents.js'); fbq('init', '1216416965127356'); fbq('track', 'PageView');
});