A kitten who found herself hiding in a garden and was transformed with the help of kind people.
Dayze the kitten
A family from Montreal, Canada found a stray cat and its kittens in their yard. One of the kittens was hiding in a cinder block with one leg sticking out. She was very shy and tried everything to hide.
The local animal rescuers Stefany and her mother Johanne saw the family's call for help and responded immediately. By the time they got there, the mother cat had moved all of her kittens except for the one hiding in the block.
The mother cat didn't come back for the shy little kitten. They picked her up and found she was nothing but skin and bones.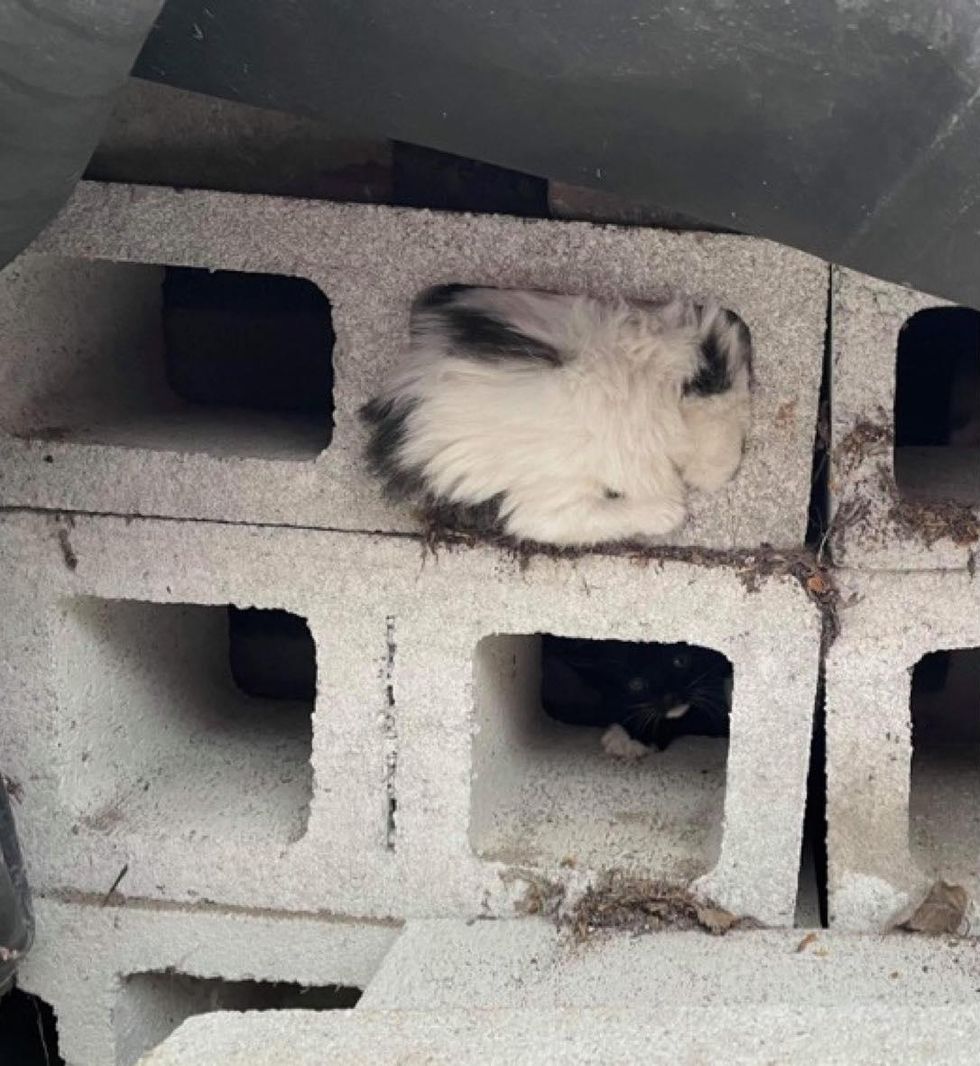 The kitten was found in a cinder block in a garden
While they continued to search for the rest of the feline family, they reached out to their local rescue, Chatons Orphelins Montréal, to give the kitten medical care and the best chance of a good home.
"Her rescuers called her Dayze. She was five weeks old, very skinny and hungry," said Chatons Orphelins Montréal Love Meow.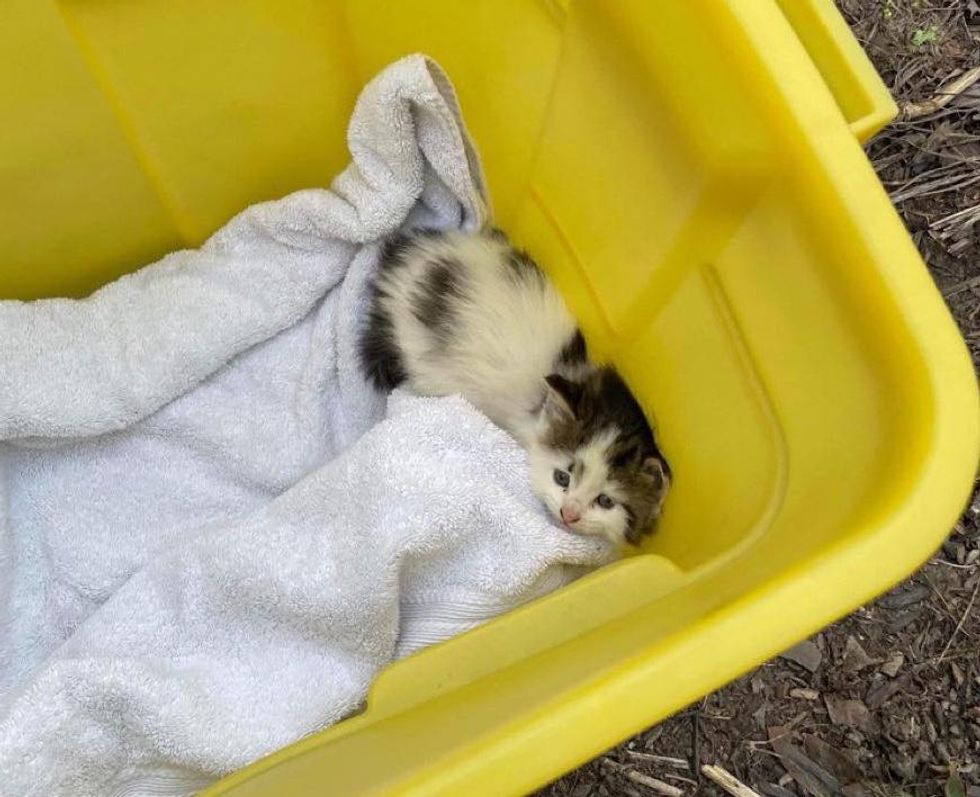 She was very shy when she was rescued
They cleaned the kitten up and gave her a full tummy that day. Soon Stefany and her mother noticed something else on one of their paws.
"Dayze has a crooked front leg due to a misalignment in the paw joint. We were able to have a specialist see her. At the moment the little scooter can move well and it doesn't bother her at all. We will continue to watch her paw as she grows."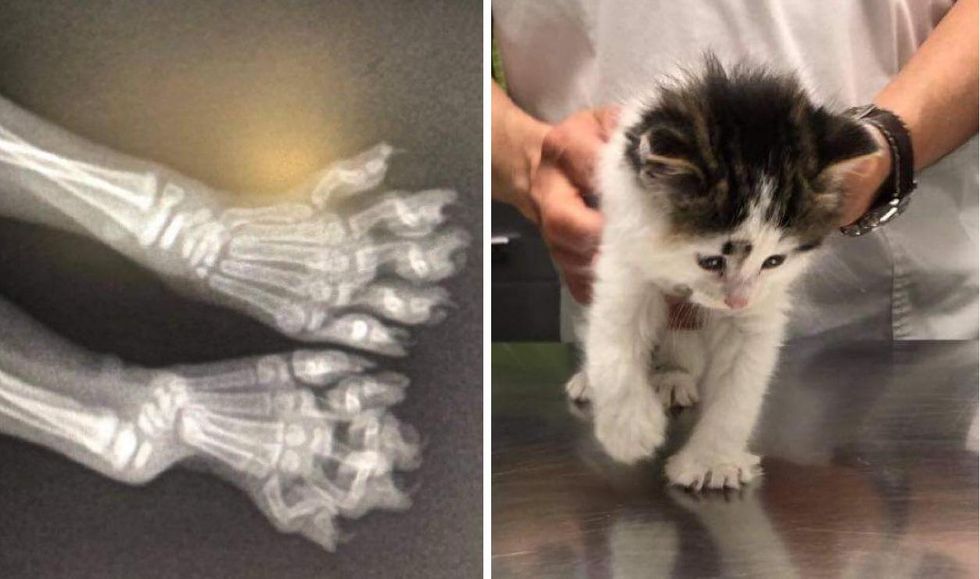 Dayze has a crooked front paw
When the kitten realized it was safe, it quickly emerged from its shell. With good food and a cozy home, she began to gain weight and her personality came out too. "In no time she has turned into a little diva figure."
After Dayze was weaned, she was taken to her new foster home, where she could socialize with other kittens her age. She settled in wonderfully and began to demand attention from everyone around her.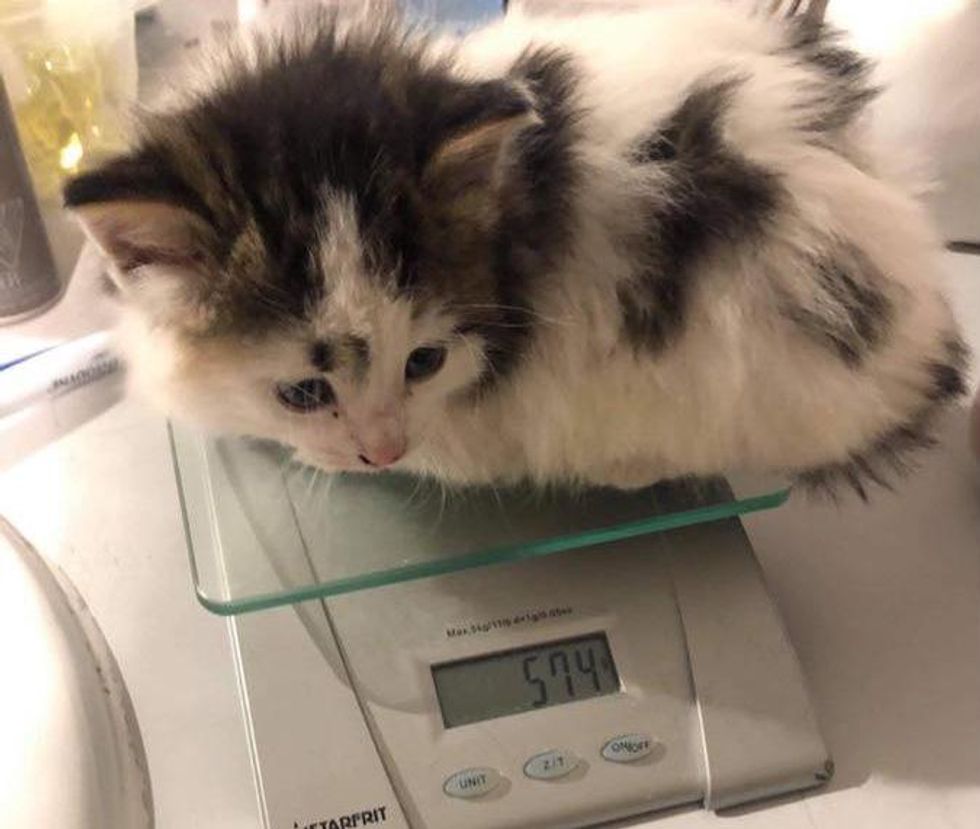 The kitten gains weight and energy every day
"She enjoys being around people. She's curious about everything and loves to play and run around the house like it's hers."
Dayze is no longer the shy kitten they found hidden in the concrete block. She follows her people around the house and insists on being around to get pets and cuddles.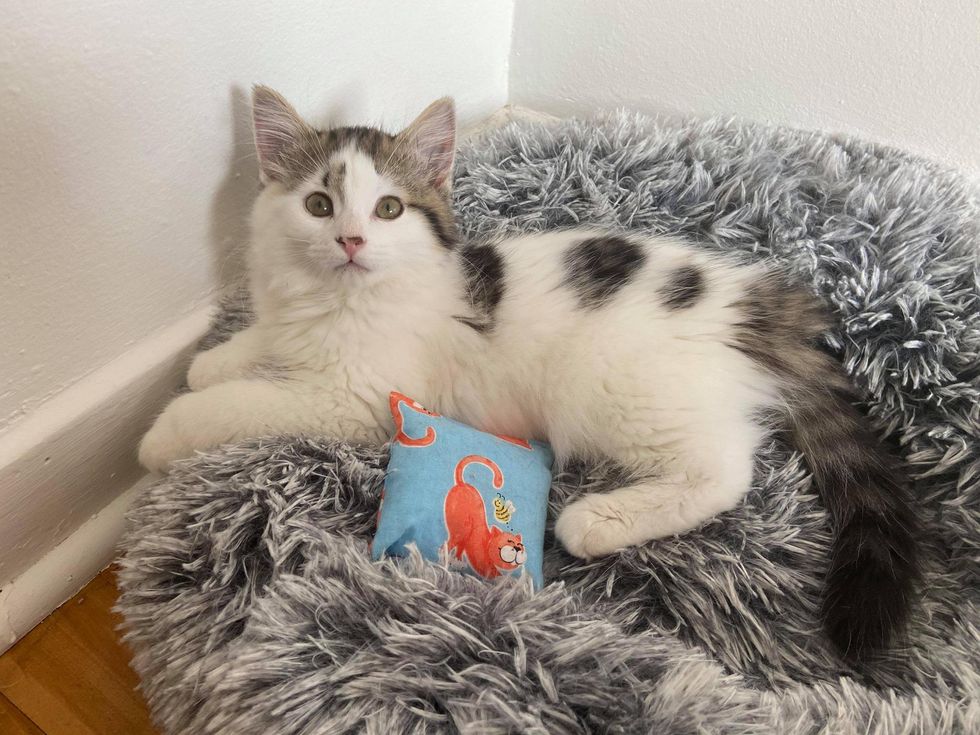 Dayze has grown by leaps and bounds
"She sticks to her foster mother when she sleeps and likes to come and lie down right next to her head," the rescue service told Love Meow.
"She's grown into a cheeky diva girl who decides what to do and when. She likes to play with other kittens, but she's always the boss."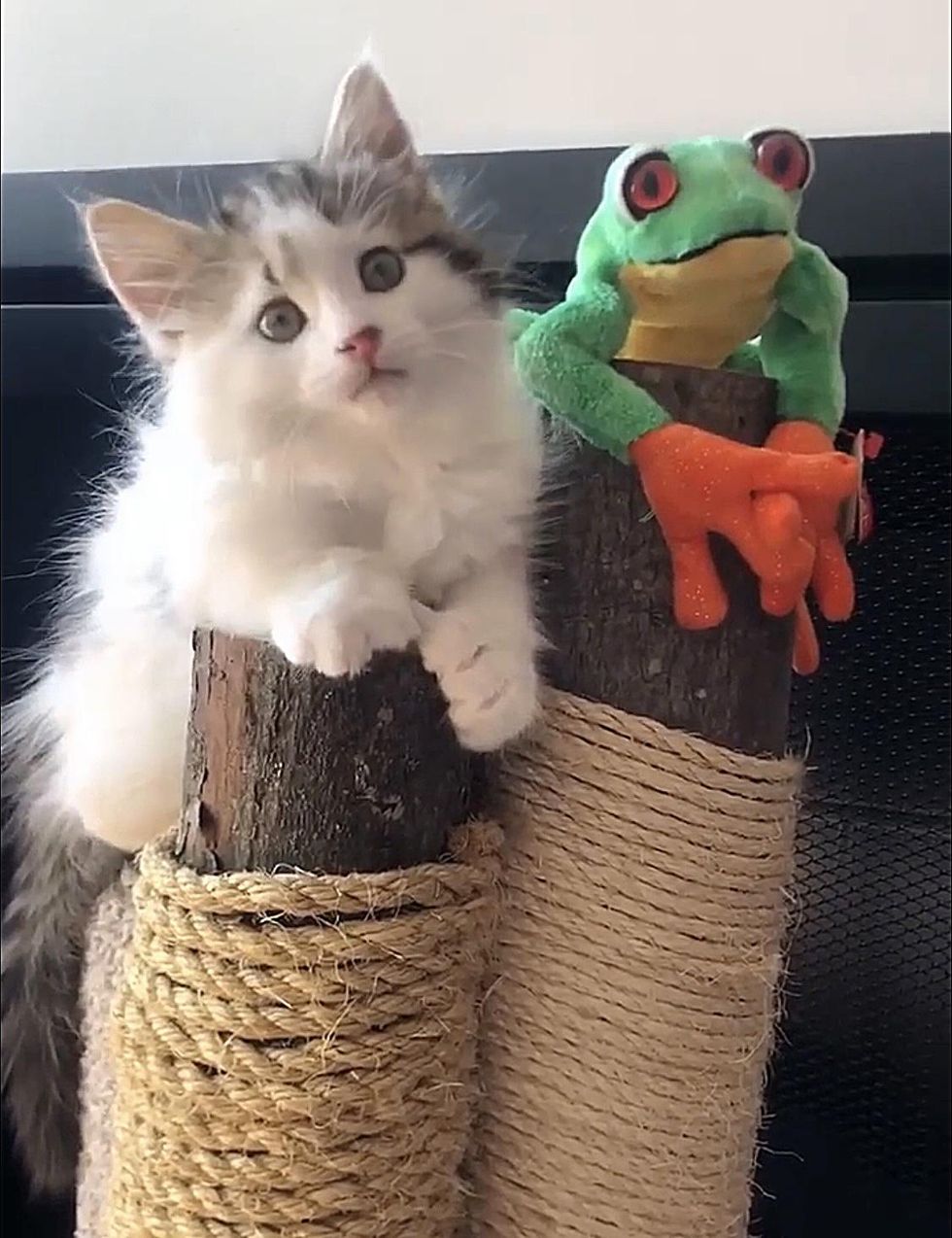 She climbs on anything she can touch with her paws
Dayze has transformed into a confident kitten and a cute cuddly cat. She is full of energy and will climb anything she can put her paws on. "The scratching post has become her own little castle."
The kitten has come a long way and is now ready to find its own place.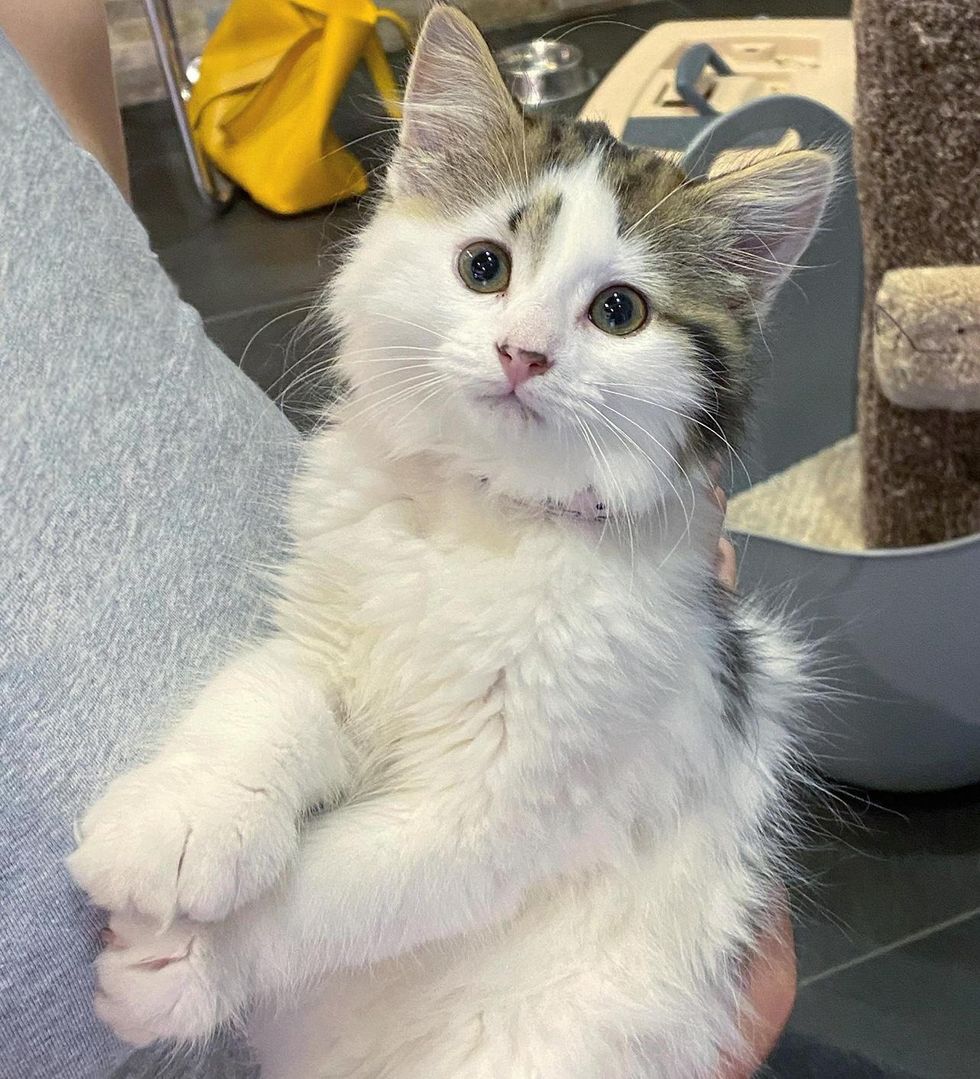 She has turned into a love bug
Share this story with your friends. Follow updates on Dayze and Chaton's Orphelins Montréal on Facebook.
Related Story: Kittens found hidden in concrete blocks, came out of their shells, and truly transformed
window.REBELMOUSE_ACTIVE_TASKS_QUEUE.push(function(){
!function(f,b,e,v,n,t,s) {if(f.fbq)return;n=f.fbq=function(){n.callMethod? n.callMethod.apply(n,arguments):n.queue.push(arguments)}; if(!f._fbq)f._fbq=n;n.push=n;n.loaded=!0;n.version='2.0'; n.queue=[];t=b.createElement(e);t.async=!0; t.src=v;s=b.getElementsByTagName(e)[0]; s.parentNode.insertBefore(t,s)}(window, document,'script', 'https://connect.facebook.net/en_US/fbevents.js'); fbq('init', '1216416965127356'); fbq('track', 'PageView');
});