A tabby gives other kittens the same love that they received when they were rescued.
Chewing gum the cat loves other kittens in need
Baby Bubblegum had every chance when he got to Alley Cat Rescue in Los Angeles. He was only half the size of his siblings and struggled with numerous health problems.
"It was just 71 grams when we got it when we were 10 days old. He was so small and frail at first that he kept falling over when he was weighed, "Alley Cat Rescue told Love Meow.
When his littermates started playing and running, Bubblegum waddled over to them, trying to be in the middle of the action.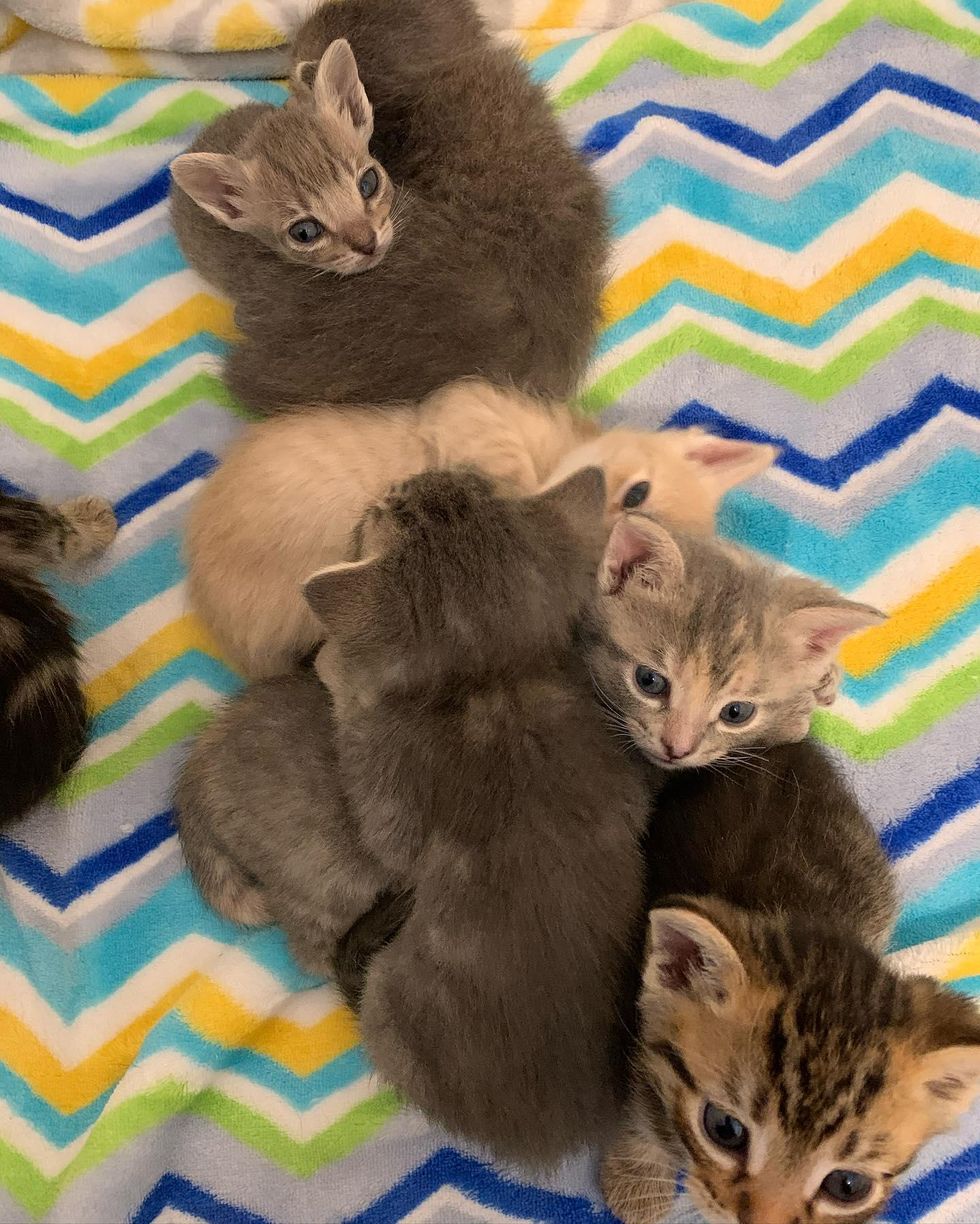 Bubblegum was much smaller than its sibling
The little kitten was given extra daily grooming to make sure it continued to gain weight. He finally hit the one-pound mark at the age of two months. "He wasn't quite big enough to jump the walls, but he could chase your feet and climb laps and doze off."
Bubblegum was about two months behind. When his siblings had all moved to their eternal home, he still had a lot to do.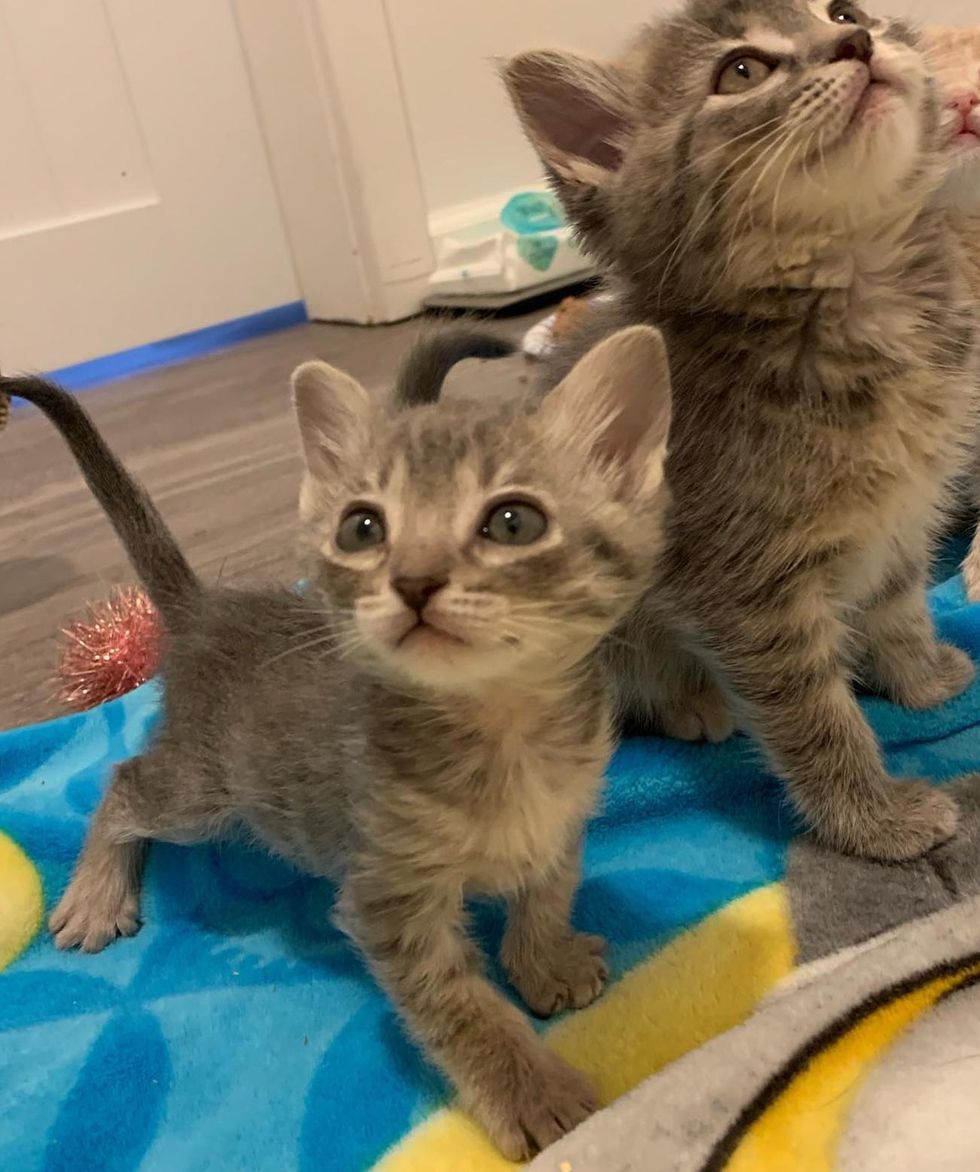 After many visits to the vet, they were able to give the kitten an official diagnosis to explain its health problems. Bubblegum had a congenital defect (liver shunt), but with the right medication and the right diet, the cute kitten was finally healthy again.
"Bubblegum is the chief inspector and finder of naps. He finds everything exciting and is always there," said the rescue team.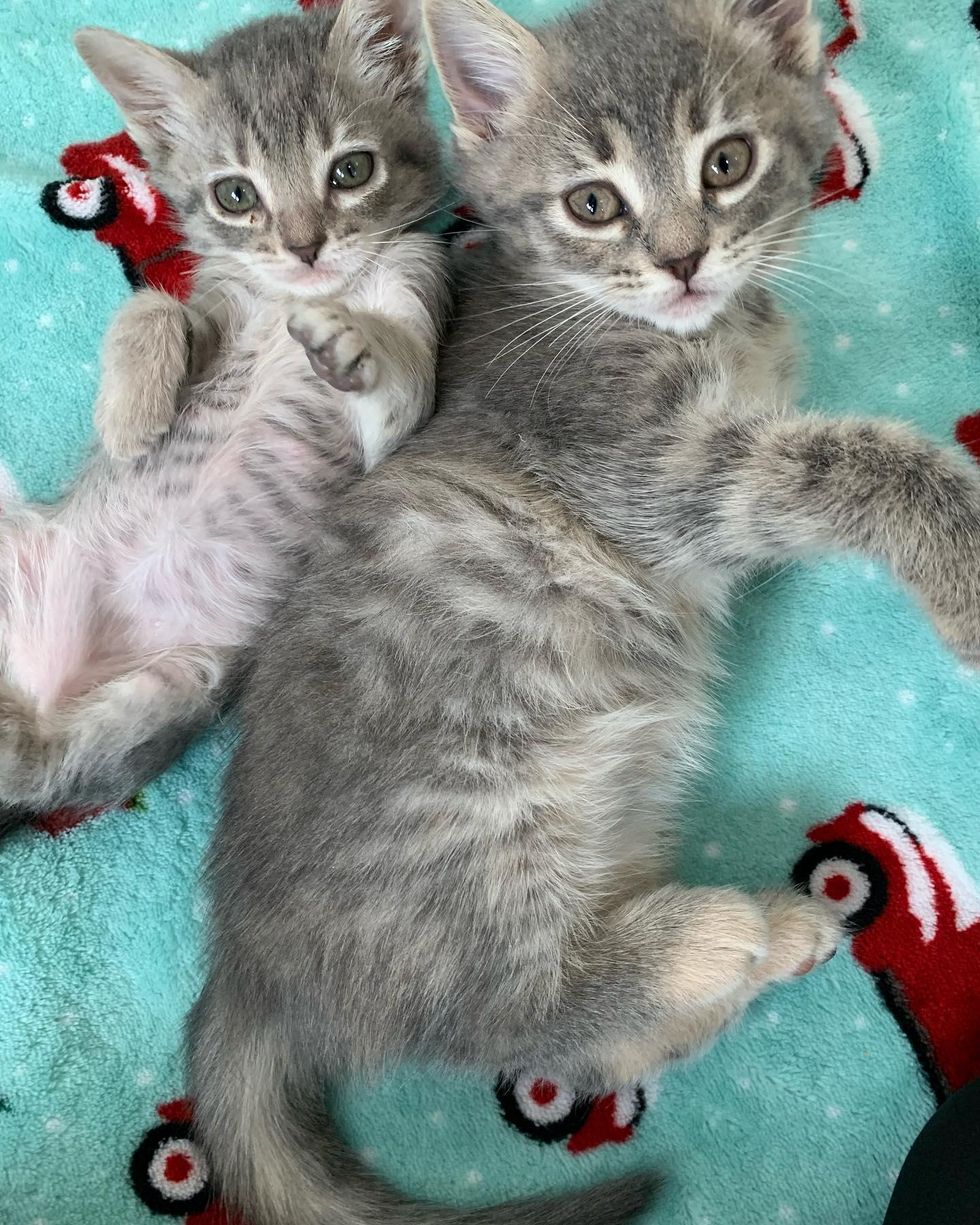 Bubblegum and his littermate
"He plays in every box that comes through the house. He's so excited about us getting rid of all the stuff that is in his boxes so he can play, sleep and hang out in his room."
Knowing how much he enjoyed the company of other cats, they began introducing him to other foster families.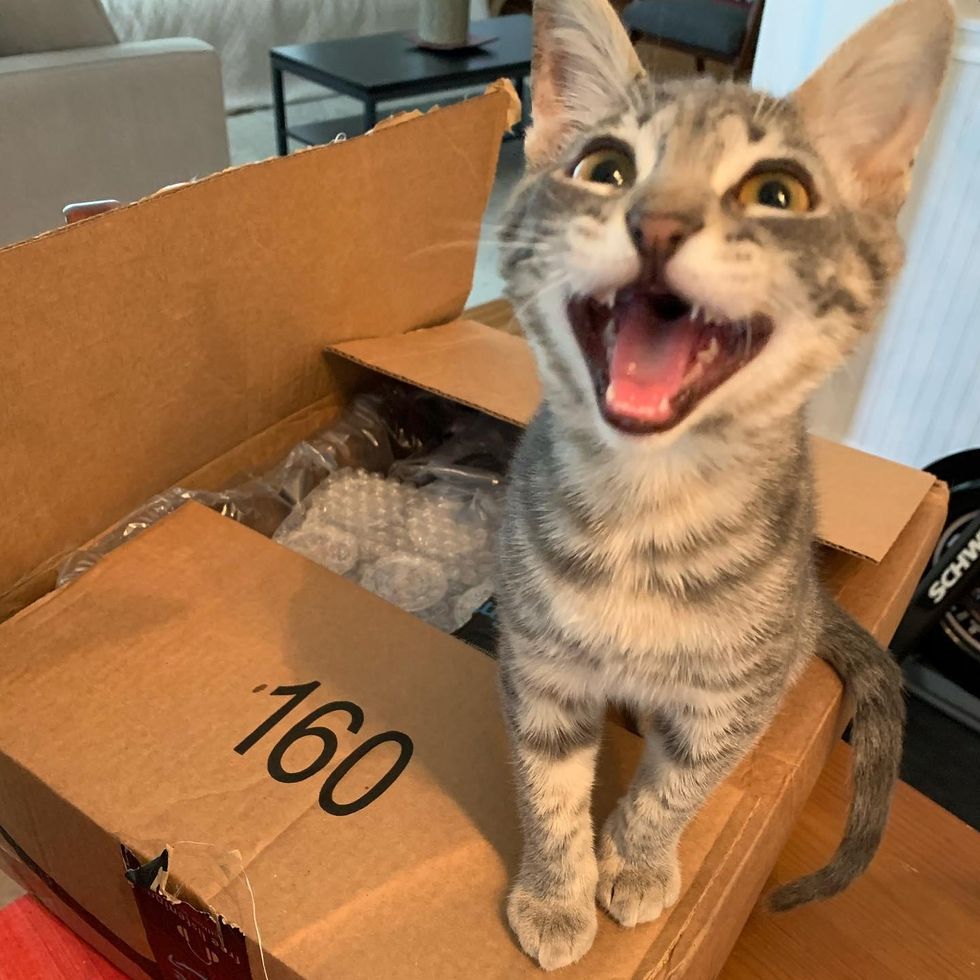 Chewing gum loves cardboard boxes
At the time, the rescue picked up a tuxedo called the Atticus that was in need of intensive care. He was nursed back to health, had an insatiable appetite, and was really full.
While he was bottle-fed around the clock, Bubblegum could hear his little screams and was excited about the day the kitten would be ready to play.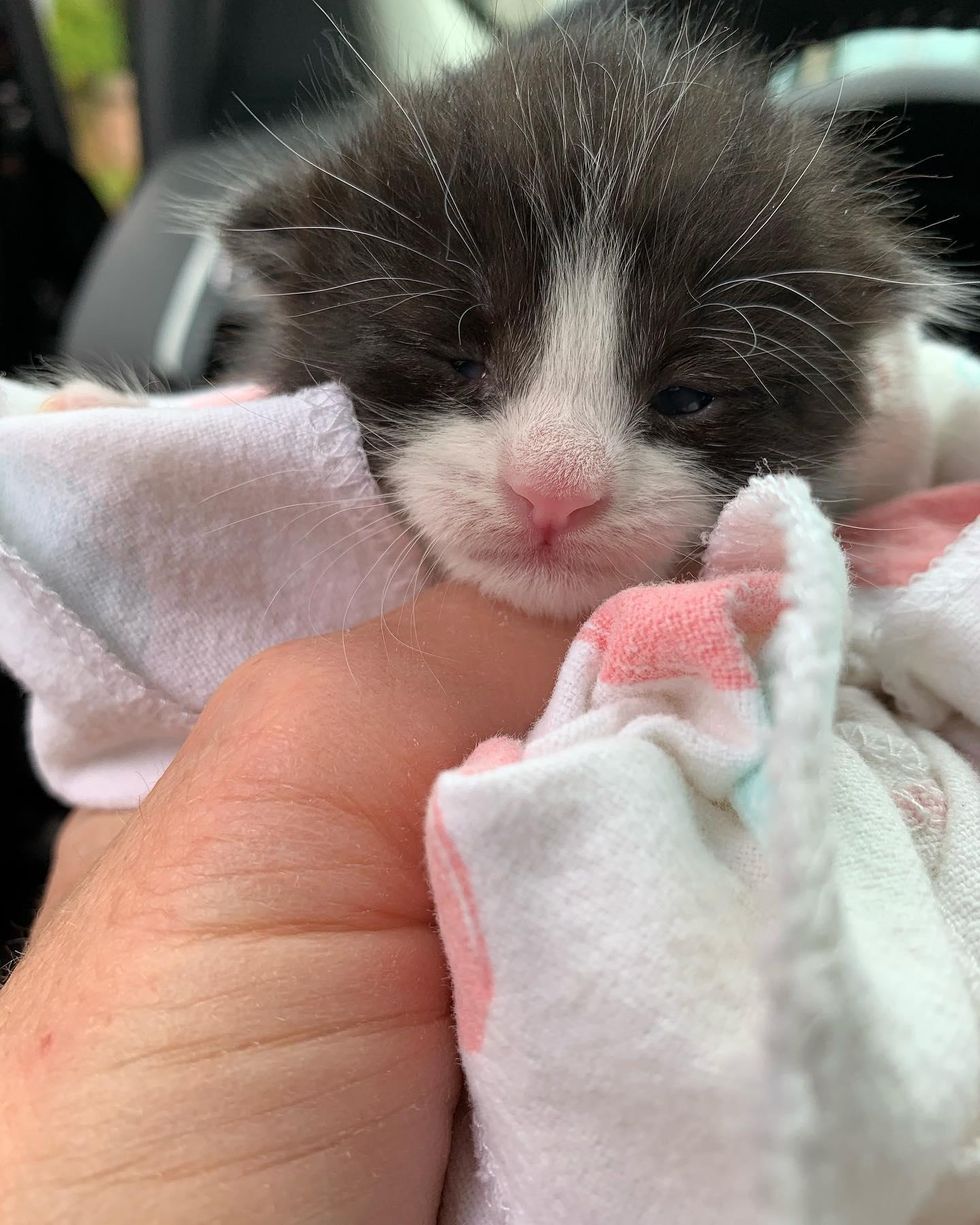 Atticus the kitten
When Atticus was a month old, he was paired with another singleton tuxedo, Sheffield, that was about his age. They quickly became close friends.
"They've been inseparable since they first met. They cuddle at night and play and wrestle when they're awake."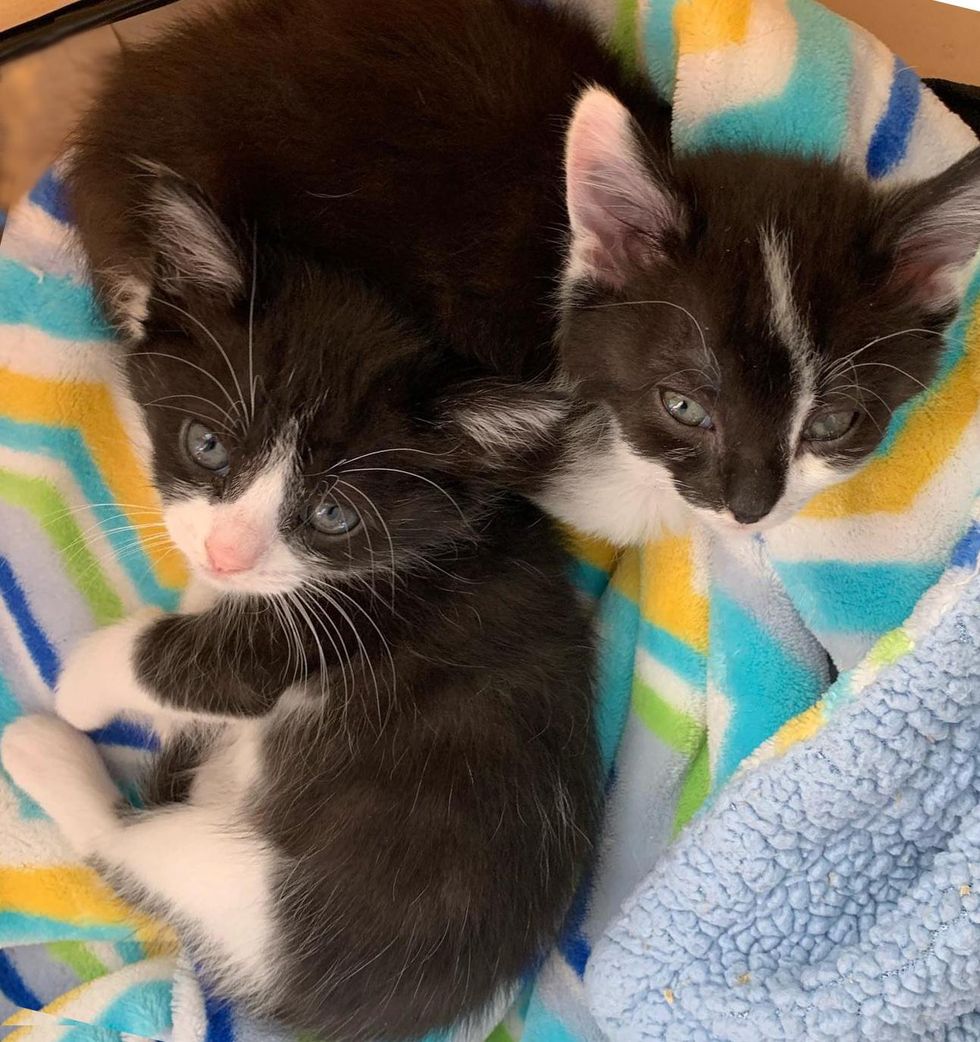 Atticus and Sheffield share an adorable bond
Bubblegum was overjoyed when he met not one but two tuxedos. They hit it off immediately, as if they had always been friends.
The tabby boy has taken on the role of big brother and teaches the little ones how to become a real cat. He takes them to his favorite spot for sunbathing and gives them their mandatory baths.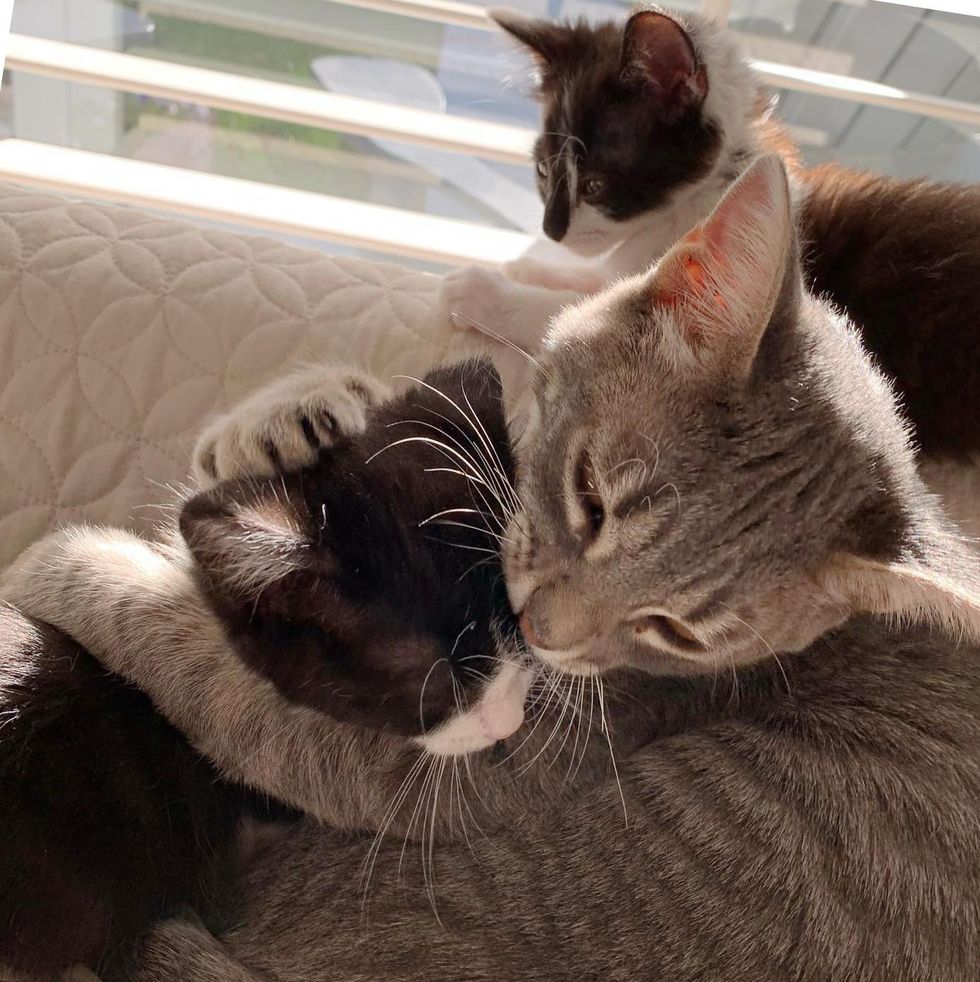 Bubblegum takes the kittens under his wing
Bubblegum was of great help in taking care of the kittens. He plays with them and curls up next to them when they take a nap.
"He's super social with other cats and has played, cuddled and befriended with lots of foster families. He just hangs out with dogs," said Alley Cat Rescue with Love Meow.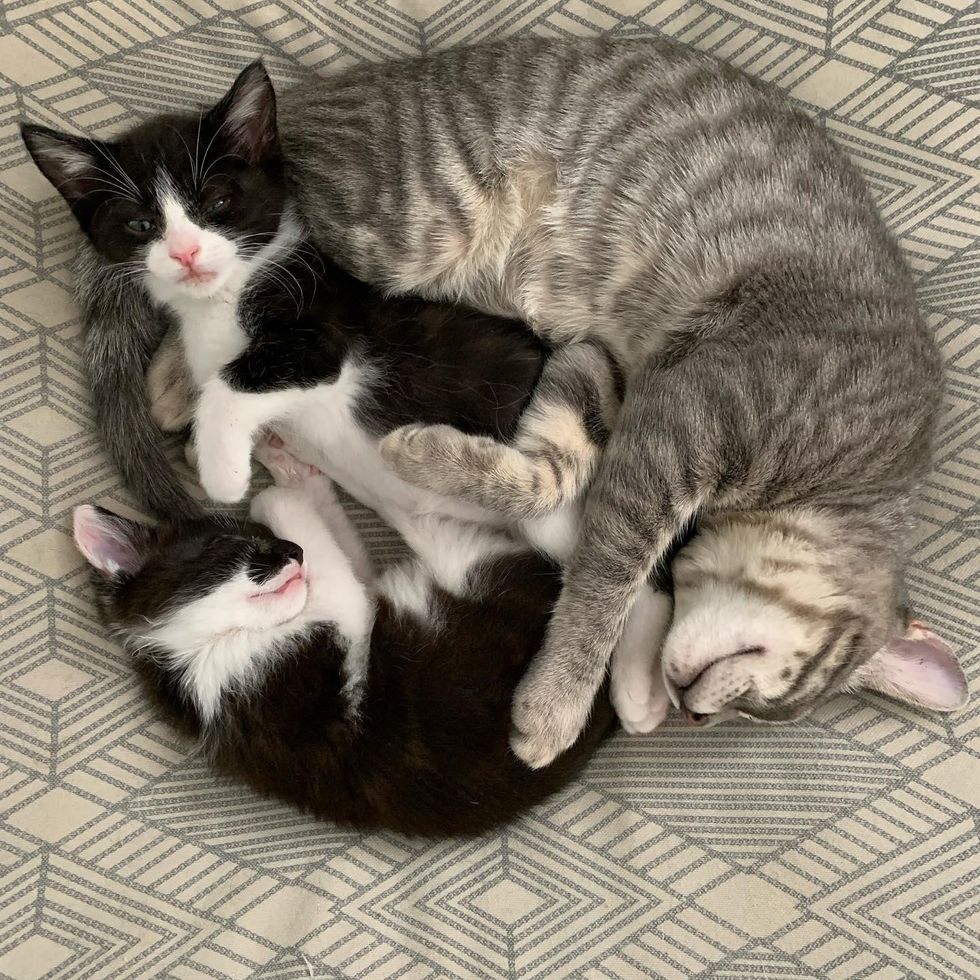 Sweet Bubblegum has passed every health check and is now ready to find its own place.
"He's super cute, loves to sleep under the covers at night, jump on your lap while working, and just help around the house," wrote Alley Cat Rescue. "He keeps an eye on the ladle technology of your litter box and ensures that you always have the cat bowls full and tasty treats to hand."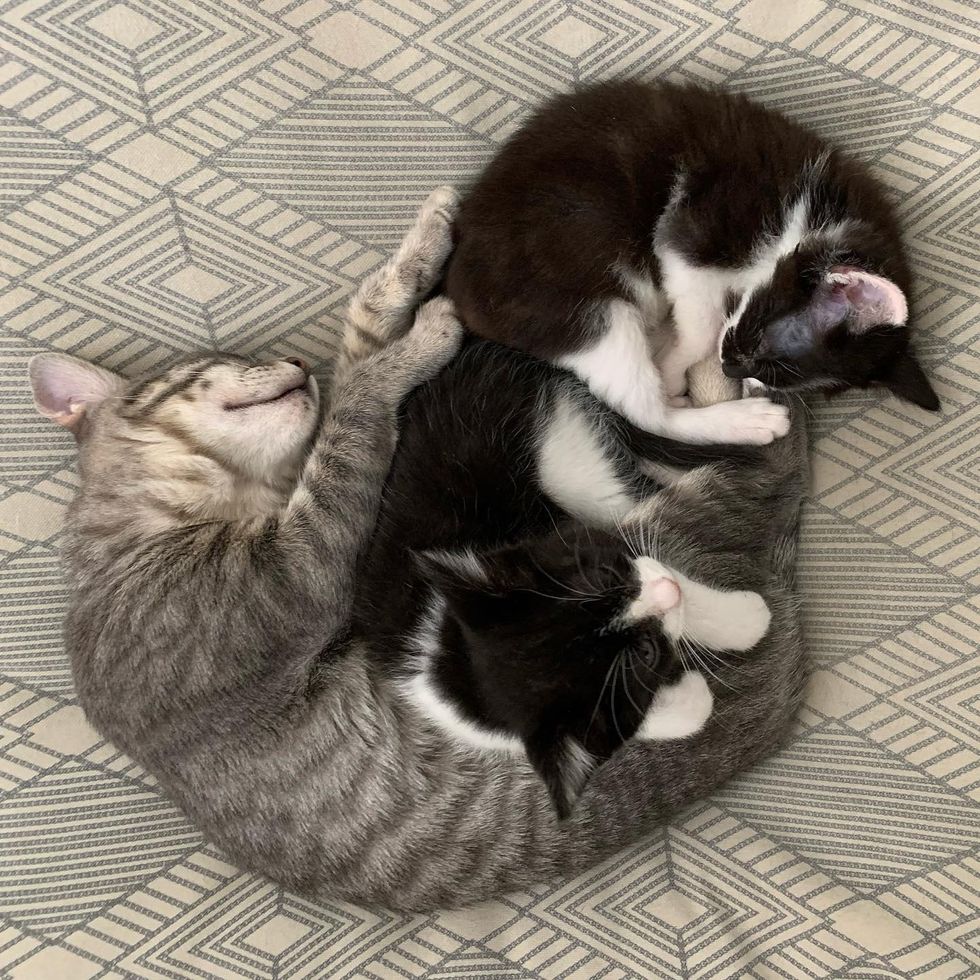 The little miracle has turned into a beautiful tabby. He is a wonderful, caring friend to every foster home he encounters.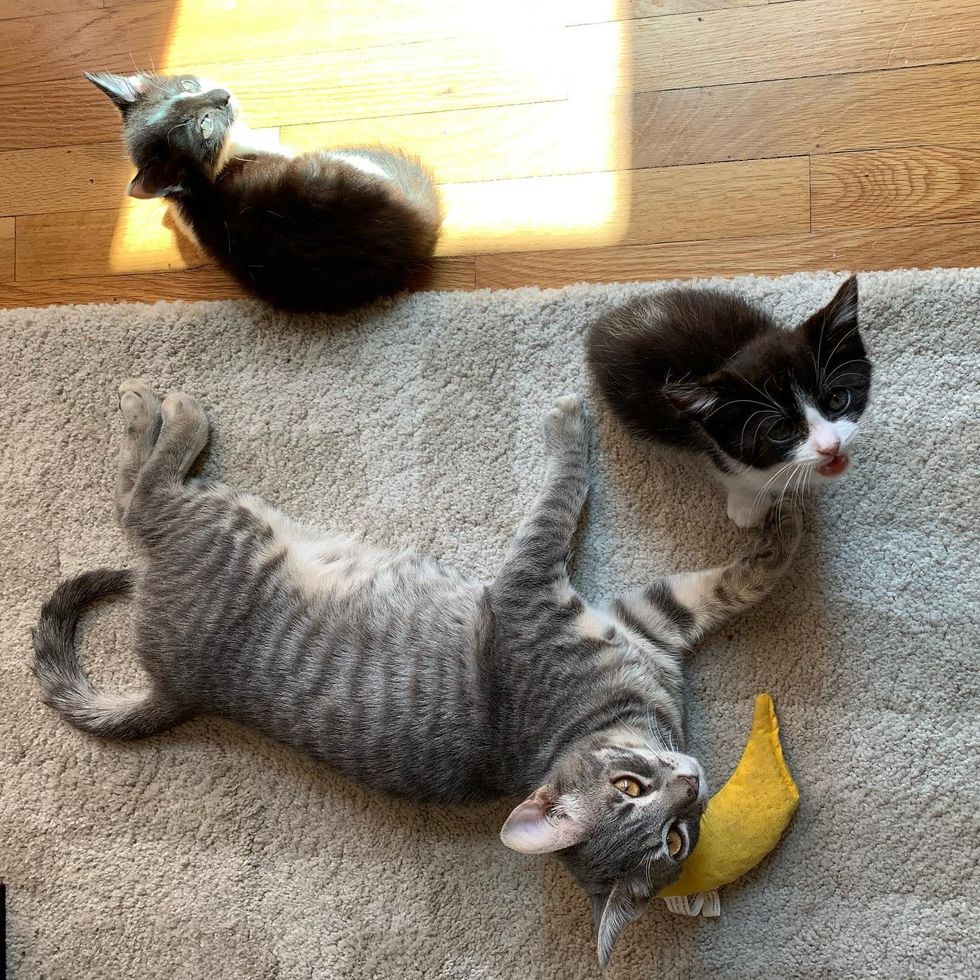 Share this story with your friends. Bubblegum is being adopted in Southern California. Follow Alley Cat Rescue on Facebook and Instagram.
Related Story: Cat found covered in snow and ice got kittens just in time for them to thrive
window.REBELMOUSE_ACTIVE_TASKS_QUEUE.push(function(){
!function(f,b,e,v,n,t,s) {if(f.fbq)return;n=f.fbq=function(){n.callMethod? n.callMethod.apply(n,arguments):n.queue.push(arguments)}; if(!f._fbq)f._fbq=n;n.push=n;n.loaded=!0;n.version='2.0'; n.queue=[];t=b.createElement(e);t.async=!0; t.src=v;s=b.getElementsByTagName(e)[0]; s.parentNode.insertBefore(t,s)}(window, document,'script', 'https://connect.facebook.net/en_US/fbevents.js'); fbq('init', '1216416965127356'); fbq('track', 'PageView');
});