A little kitten rescued by himself decided to go with everyone he met.
Andrzej the kitten
A little kitten named Andrzej found herself in a large animal shelter in Poland and needed care.
Magdalena Jaźwińskam, a nurse from Pruszków, took him in so that he could be cared for in a loving home environment. She didn't know how much joy he would give other caregivers in her home.
"When I brought him home he was a shy kitten and would rather sleep and cuddle, but as he started to grow he came out of his shell and became the bravest and most playful little kitten," shared Magdalena Love Meow.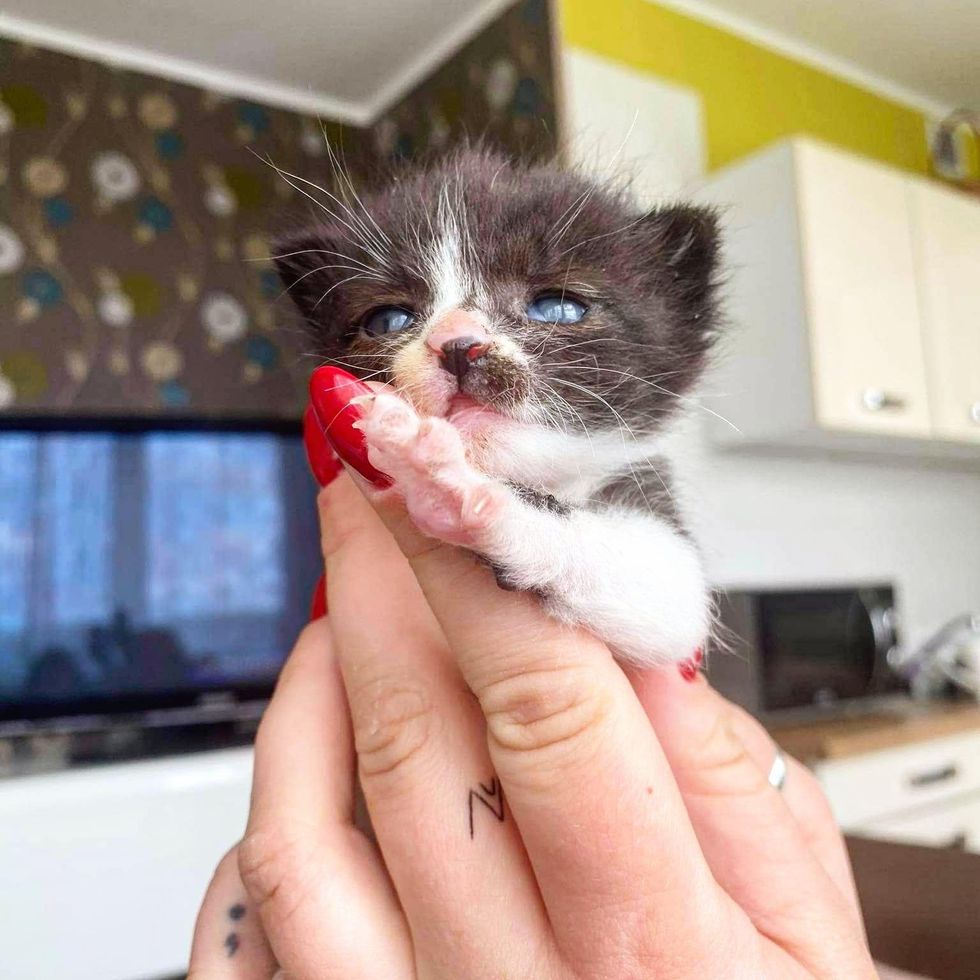 Malaika, the resident cat who loves other animals, was the first to meet the new kitten.
When the tabby heard its soft squeak, it came running and offered a couple of leaks and TLC. Andrzej immediately snuggled up to her and the two fell asleep in a lovely embrace.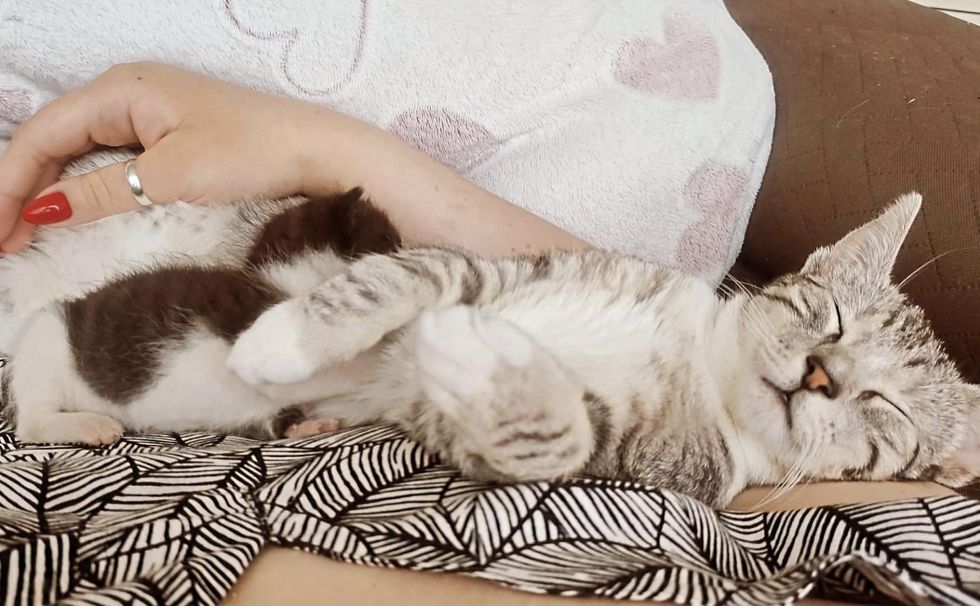 Andrzej fell asleep with Malaika, the house cat
Malaika took the kitten under her wing. She wrapped her arms around him and groomed him from head to toe. If he turned into a ball of energy, she would endure all his antics.
Andrzej was overjoyed to have a constant companion. He soaked up all the love and made up for lost time.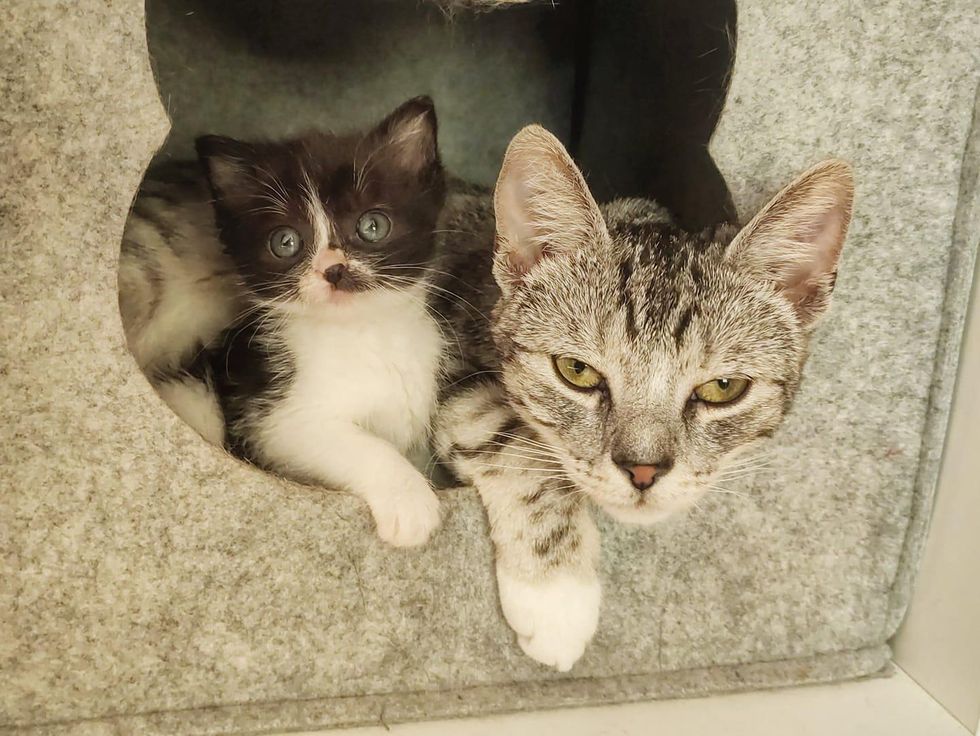 He liked to follow his cat friend around the house
When Magdalena came home with a foster puppy, Dres, the kitten's ears became really bright and he was excited to get to know the newcomer. The shy puppy was a little unsure of his enthusiastic little friend, but Andrzej has made it his business to win him over.
"Dres came from an animal shelter and was initially afraid of Andrzej (although he was taller)," said Magdalena Love Meow.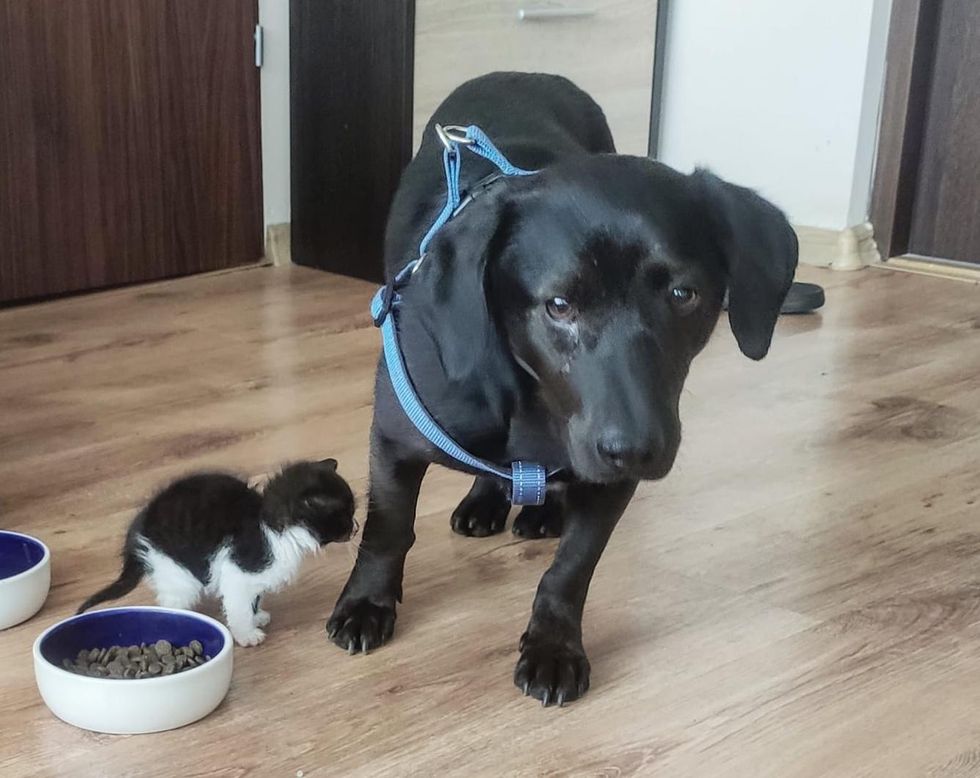 Then he met Dres, the foster puppy
Andrzej insisted on running after Dres, trying to get him to notice him and play. The little cat followed his canine friend to his bowls and hung around with him when he took a nap.
Check out the kitten and his friends in this cute video:
The kitten's energy and confidence eventually rubbed off on the shy pup and Dres slowly opened up when he realized the little guy wasn't that bad.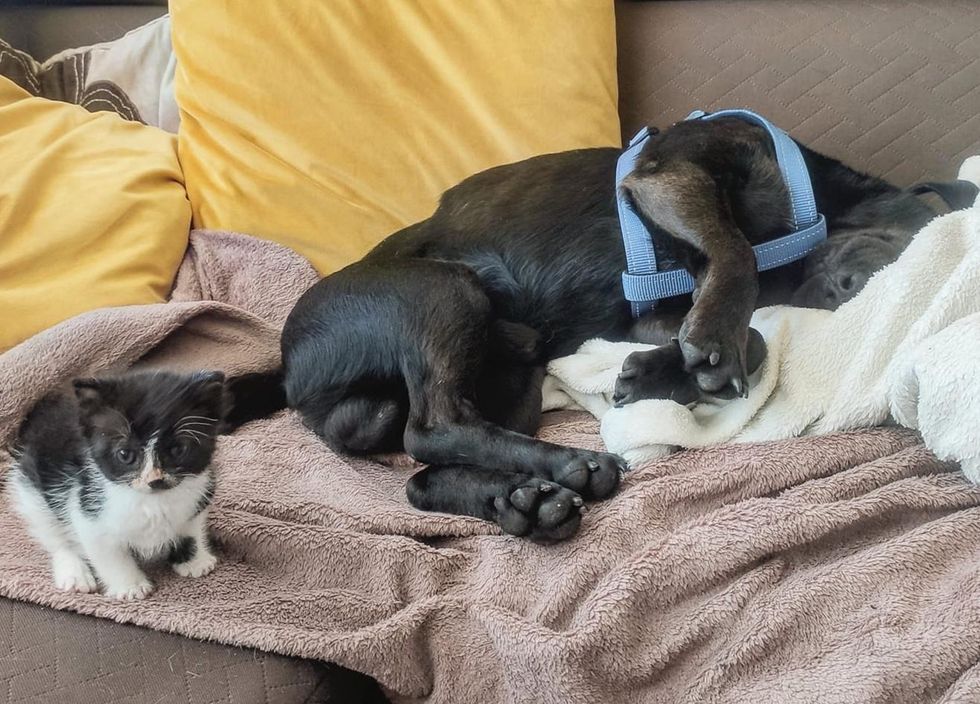 The kitten insisted on hanging out with his canine friend everywhere
A while later Andrzej noticed that there was a second puppy, Michael Scott, in the house and was thrilled to have another playmate. When it was time for a proper introduction, the two buddies got on well.
Andrzej loved when he had a great buddy to boast about. The kitten was small for its age, but it was a little dynamo that could hold its own in wrestling with the puppy.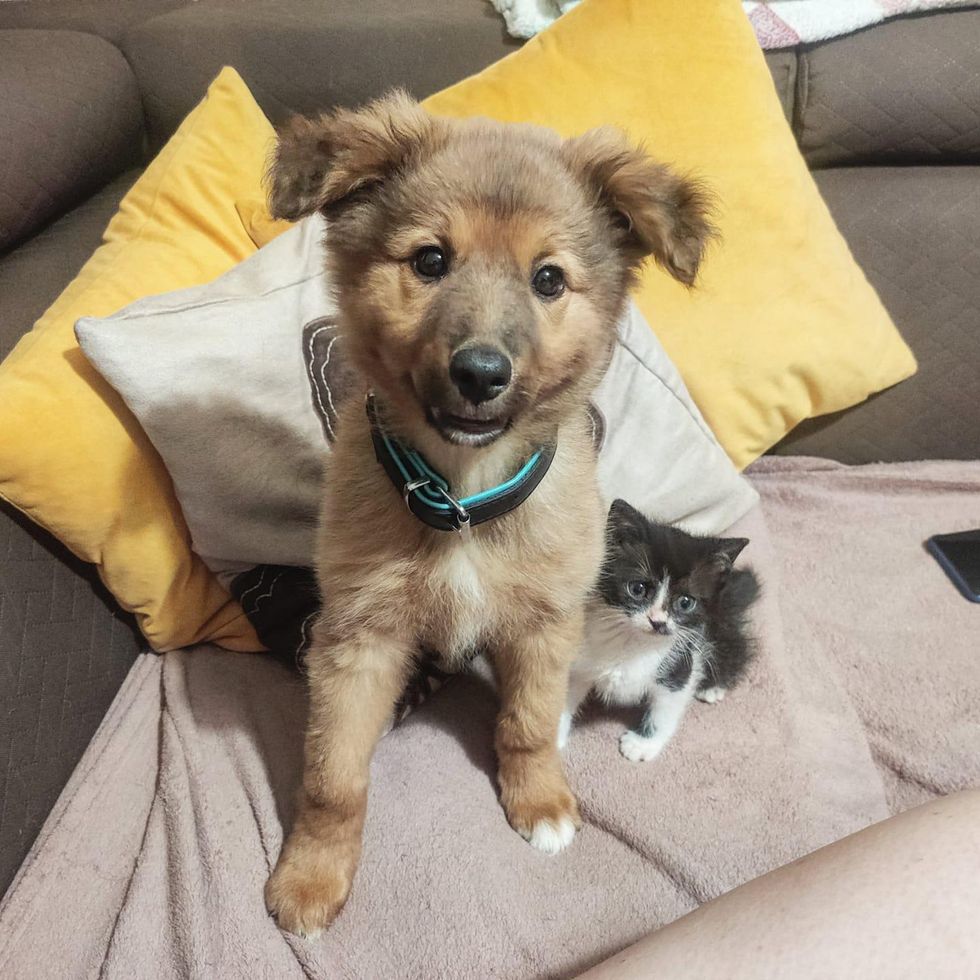 Andrzej the kitten and Michael Scott the puppy quickly became friends
They enjoyed scurrying around the house and getting zoomies together like they owned the house.
"Andrzej is not afraid of anything. He is always so happy, friendly and has a huge appetite," said Magdalena Love Meow.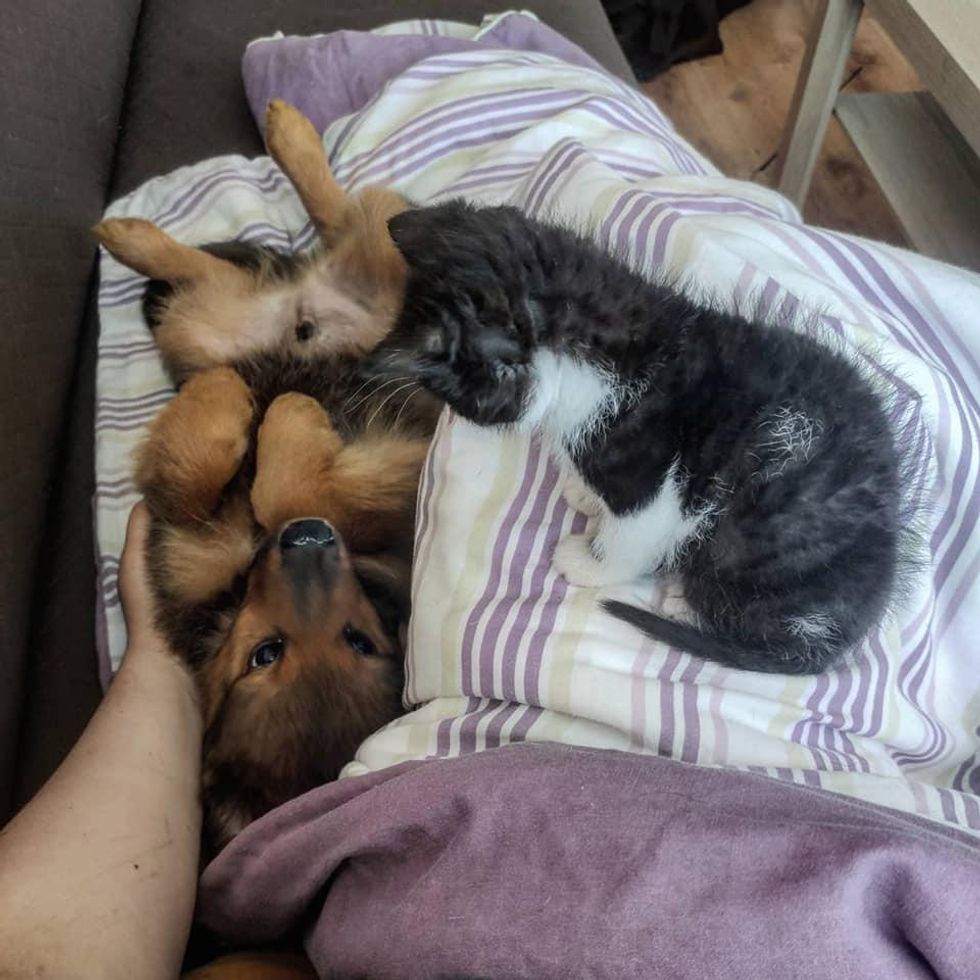 The kitten with unbridled energy was always on the lookout for trouble. He was the mastermind behind the mischief in the house, and Michael the puppy was waiting for the next farce from him.
The presence of his cat and dog friends gave the kitten the best of both worlds, and he quickly evolved into a confident, fierce kitten.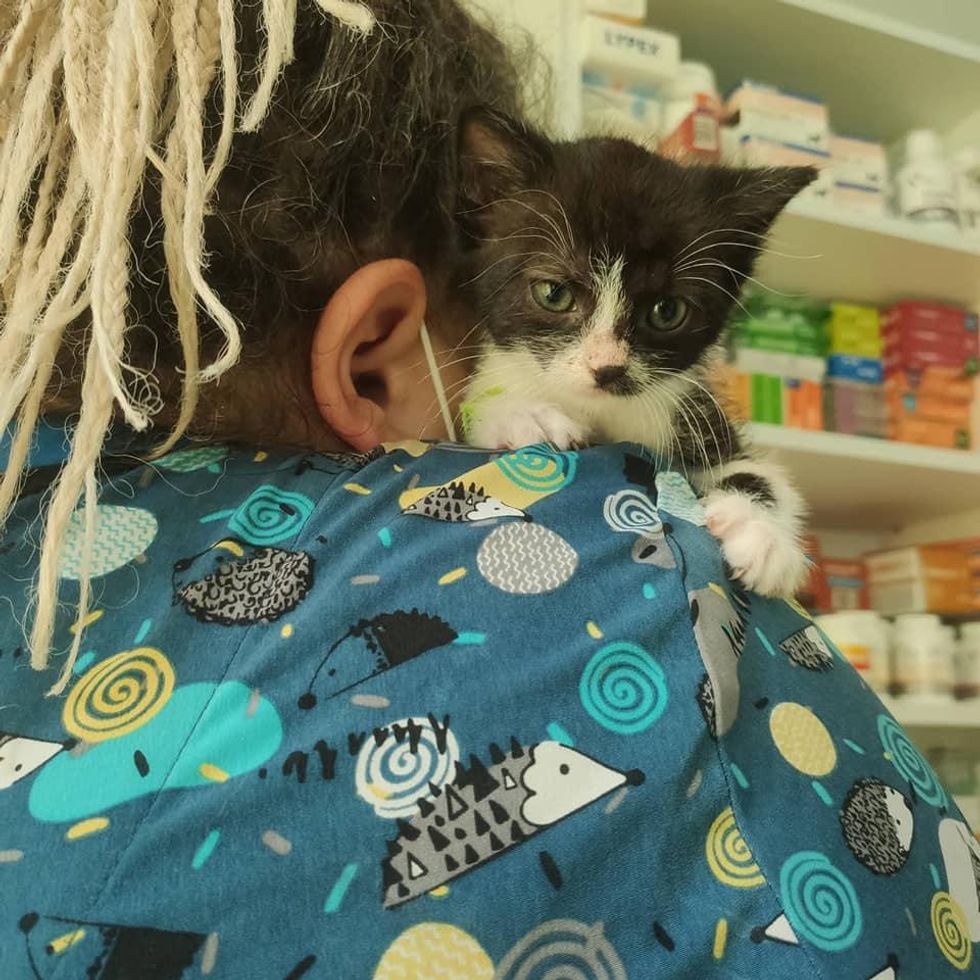 When Andrzej was ready to spread his wings and fly, Magdalena hoped that the right family would come to him.
"I was so happy when a family came through and he went to his new home yesterday. The best part is that he has a new eternal brother named Carlos to play with."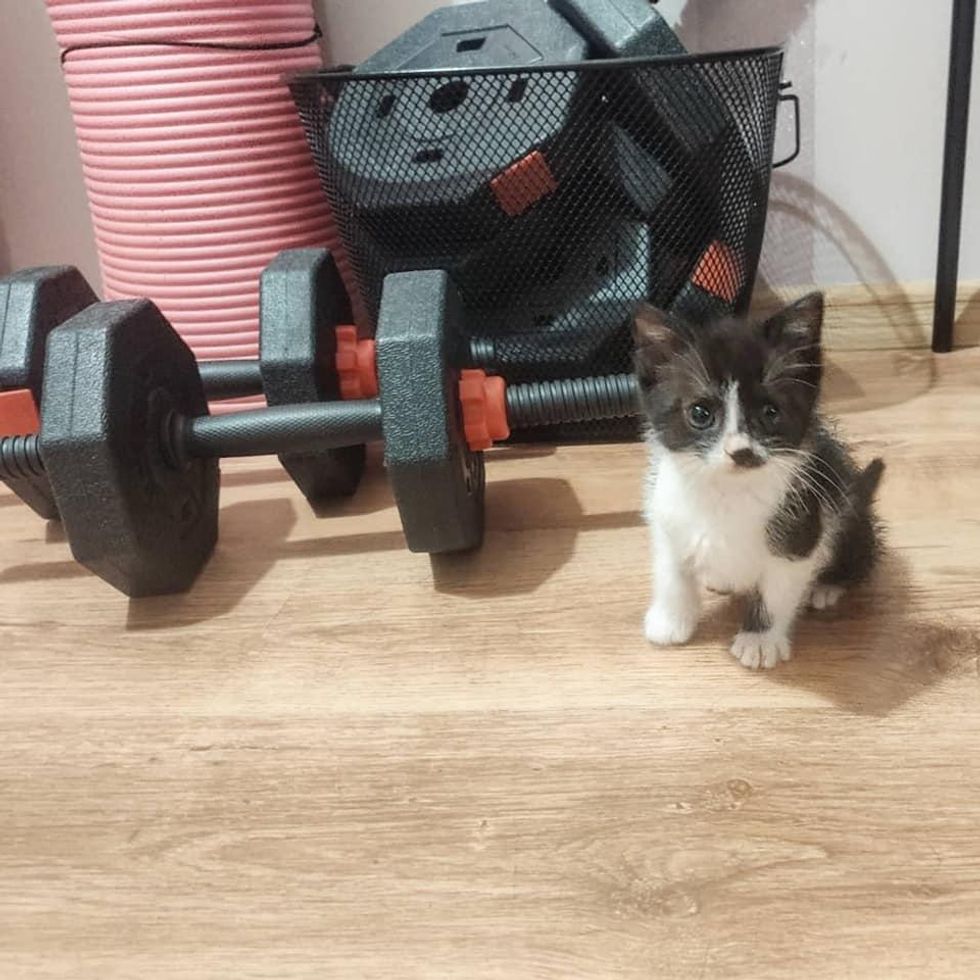 The cute kitten, now renamed Piksel, lives to the fullest every day. He continues his tradition of following his family members around the house like their perfect little shadow.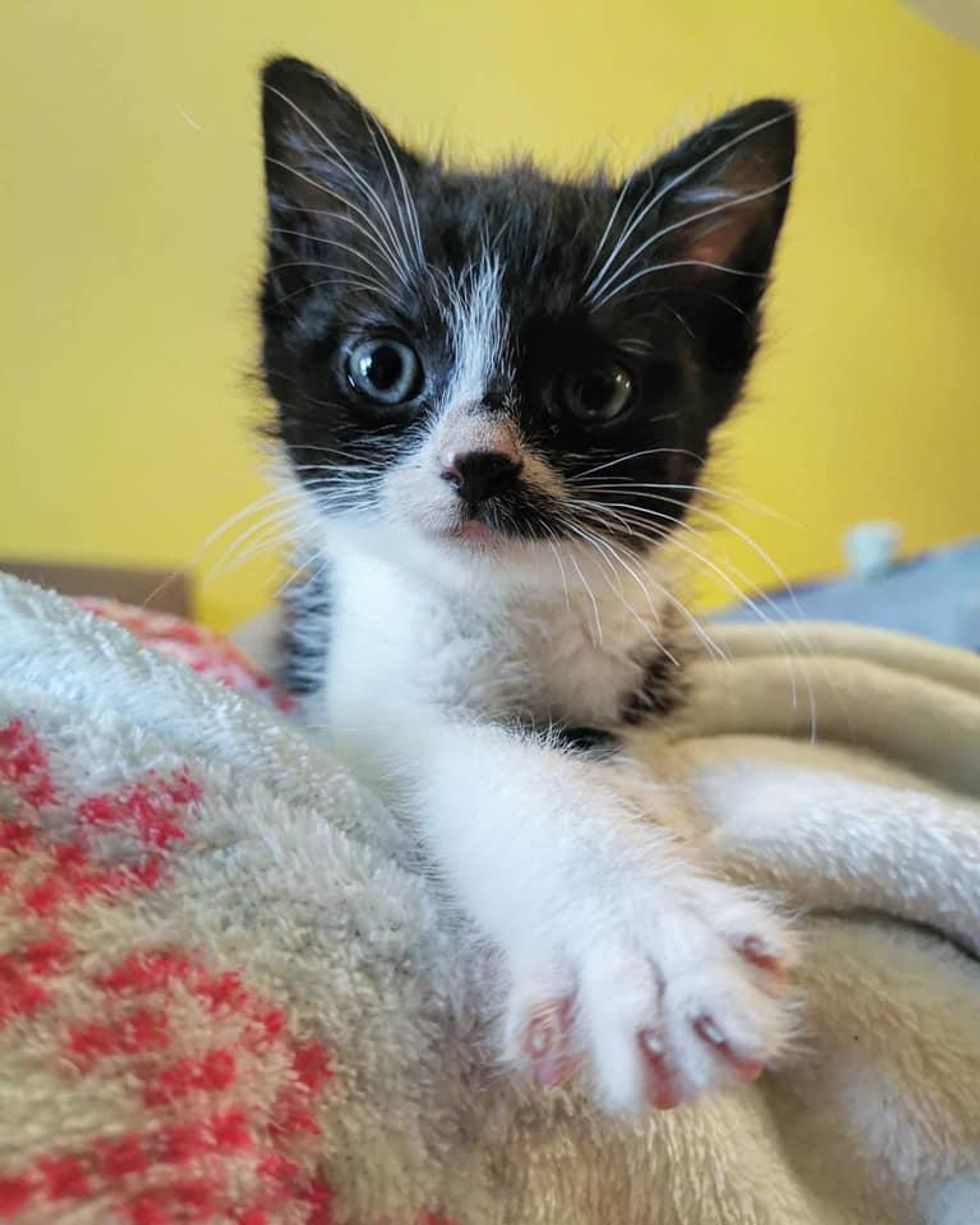 Share this story with your friends. Follow Magdalena's Care and Rescue on Facebook and Instagram.
Related Story: Kitten sneaks out of her room to befriend a new kitten in the nursing home
window.REBELMOUSE_ACTIVE_TASKS_QUEUE.push(function(){
!function(f,b,e,v,n,t,s) {if(f.fbq)return;n=f.fbq=function(){n.callMethod? n.callMethod.apply(n,arguments):n.queue.push(arguments)}; if(!f._fbq)f._fbq=n;n.push=n;n.loaded=!0;n.version='2.0'; n.queue=[];t=b.createElement(e);t.async=!0; t.src=v;s=b.getElementsByTagName(e)[0]; s.parentNode.insertBefore(t,s)}(window, document,'script', 'https://connect.facebook.net/en_US/fbevents.js'); fbq('init', '1216416965127356'); fbq('track', 'PageView');
});