A kitten left behind after birth triumphed with the help of a foster family and a strong will to live.
Alexander the kitten
Two kittens were found by a concerned citizen on the first day of July. Her mother cat never came back for her, and the kittens became critical and needed rescuing.
"We always strongly recommend monitoring the situation without taking the babies (from the mother), but in that situation it was obvious that we needed action," Patricia Lika, a Las Vegas-based carer, told Love Meow .
The pair of kittens were very small, and one of them was only half the size of the other. "Alexander was a normal baby who was a little underweight, but his brother Liam was a tiny premature baby weighing just 40 grams. He was not yet fully developed."
Patricia immediately put them in an incubator, unable to regulate their body temperature, and began to feed and care for them every hour around the clock.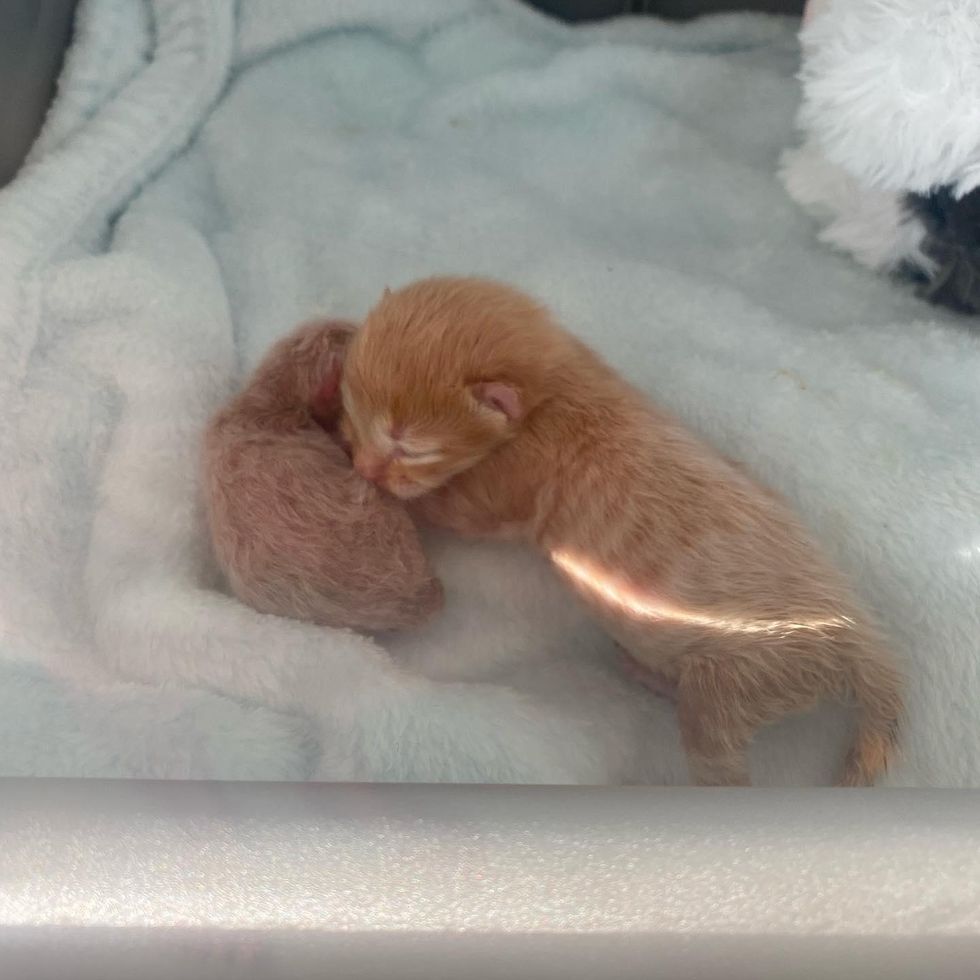 Liam was only half the size of Alexander
Alexander, the bigger kitten, showered his little brother with cuddles and kept him company the whole time.
Despite his best efforts to save her, Liam crossed the Rainbow Bridge at the age of eight days. He was surrounded by his big brother and his foster family. "We will always remember Liam's strength, even though his life was short. He knew he was so loved and he made a huge impact on many."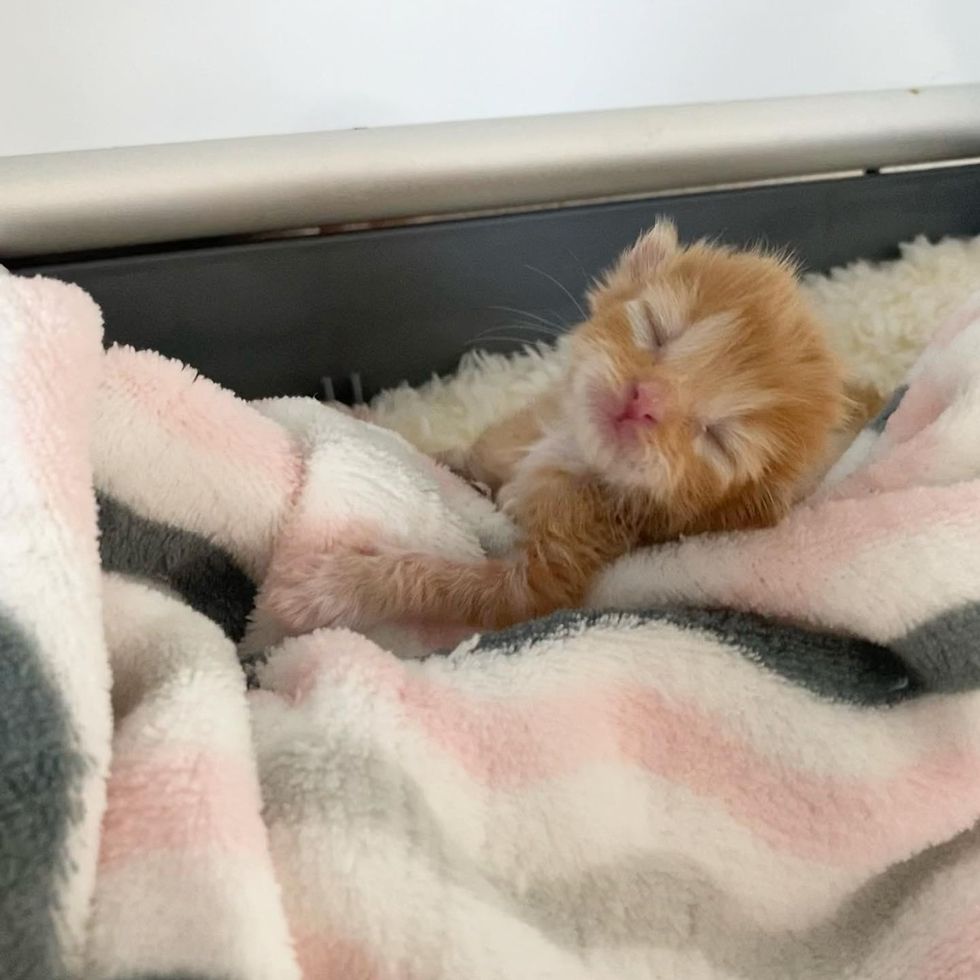 Alexander began to gain weight and gain strength
Alexander continued to progress each day as if he were doing it in honor of his late brother. Patricia gave him lots of cuddly toys so that he doesn't feel alone.
With good food and a lot of love for walking around, the tabby opened its eyes and began to thrive.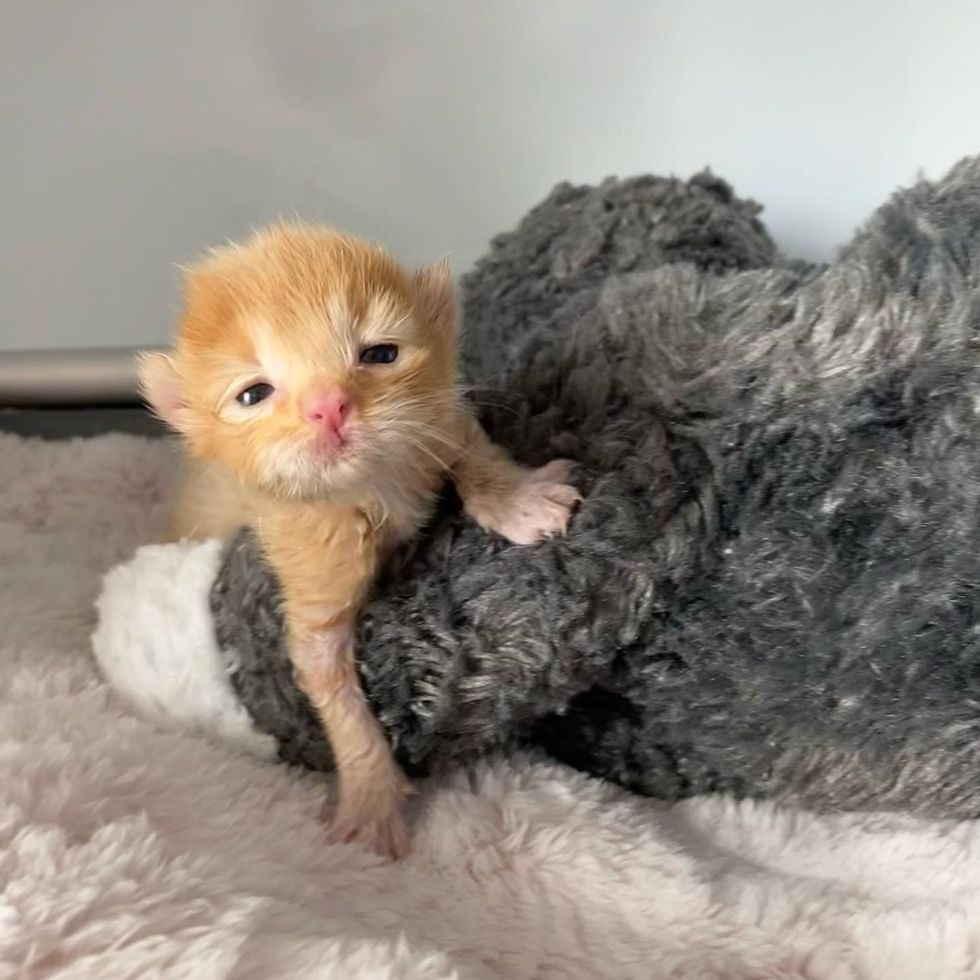 His eyes opened and he found his voice
"He's been gaining weight like he should and has just started developing into a healthy, chubby boy," said Patricia Love Meow.
When Patricia comes in with a bottle, Alexander waits patiently in the incubator and carefully watches his foster mother preparing the food. After getting a full tummy, he enjoys being petted and cuddled in a comfortable purrito.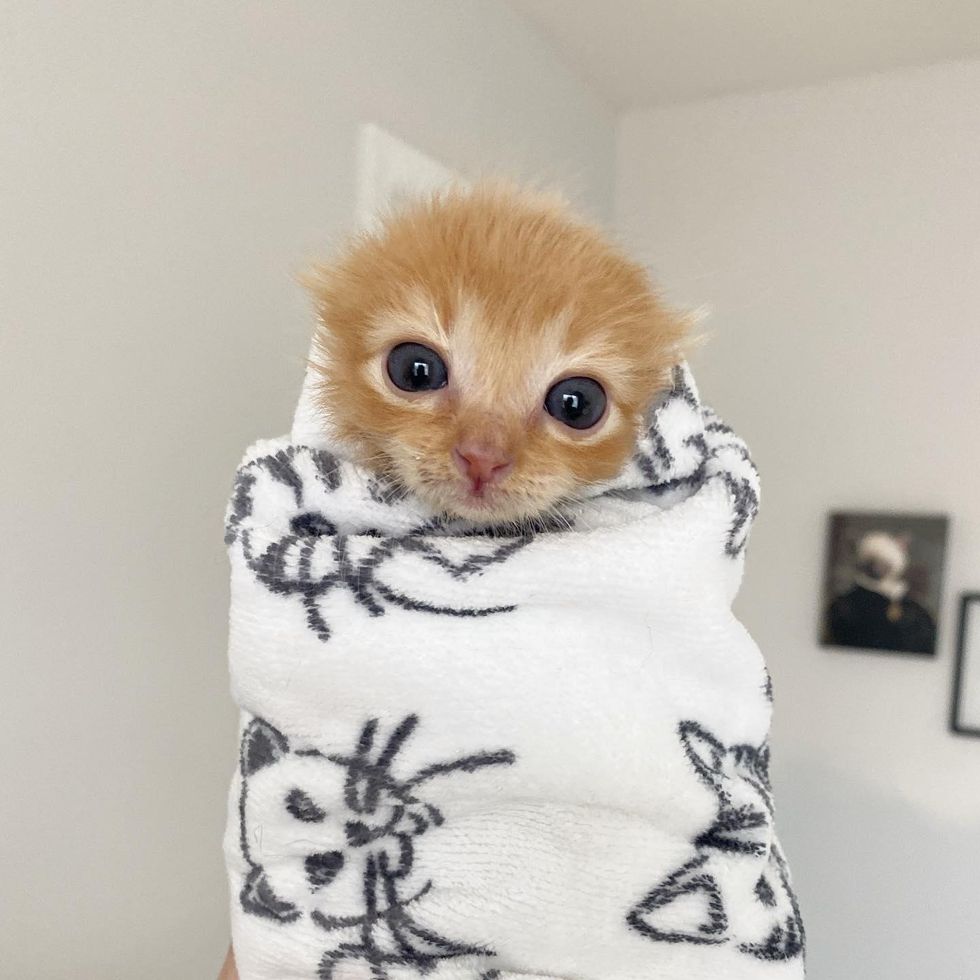 Little purrito
"He has a really deep bond with me because I am everything he has known from birth. I love it when he looks at me like I'm his mom – it melts my heart. He loves to cuddle in my arms. "Shared with Love Meow.
The orange tabby gets stronger and learns to walk and climb.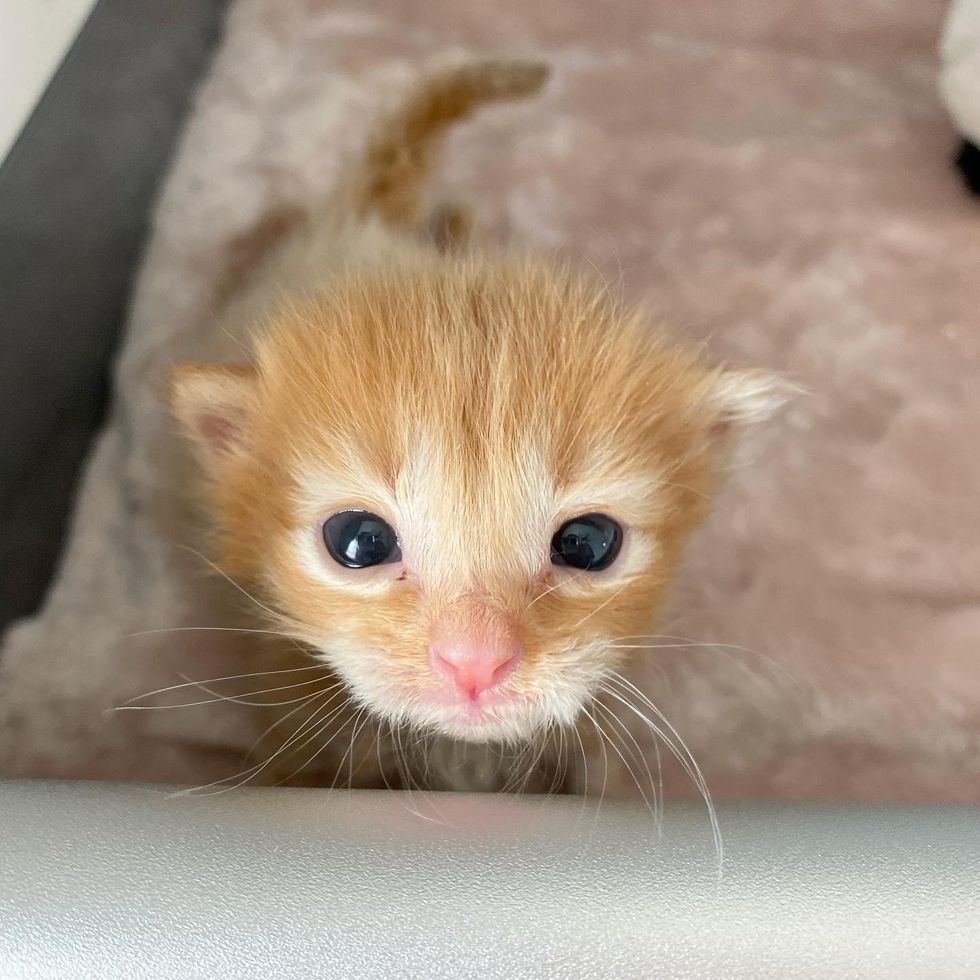 He is still very young for his age, but when he hears the noise of other carers his ears prick up and he is eager to play.
"He's such a fluffy, happy boy and only shows off his big boy meow when it's time to feed," added Patricia.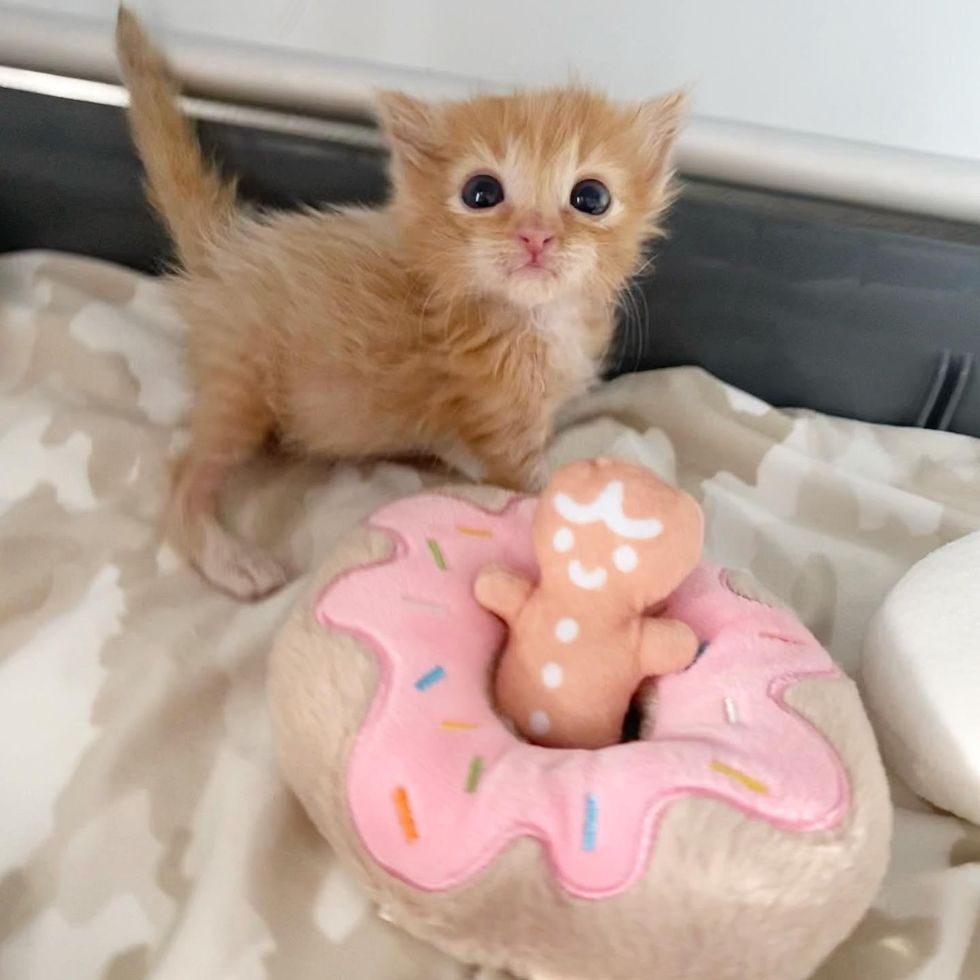 It gets bigger and fluffier
"He is curious and loves to stand in the incubator and watch the kittens in my room.
Yesterday Alexander turned one month old and reached another milestone. Soon he will lock up the incubator and move into a spacious playpen where he can improve his feline skills.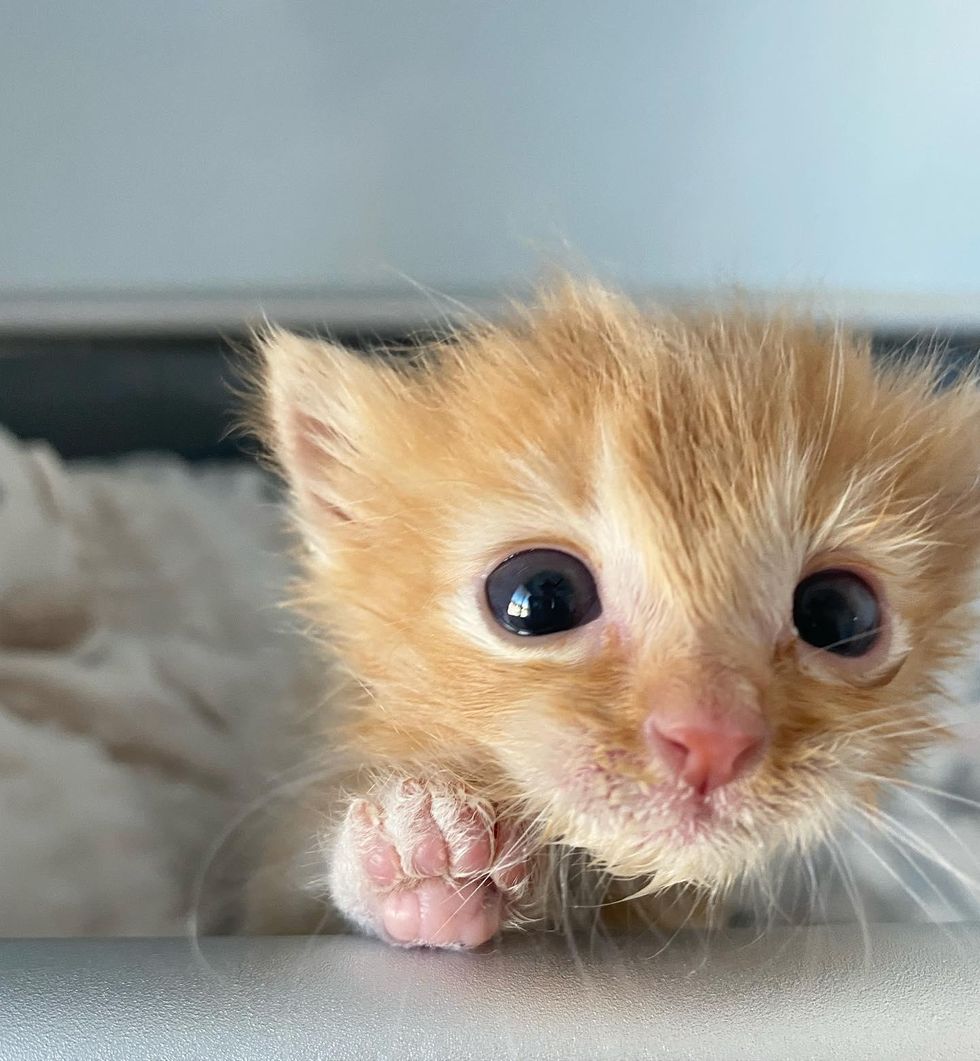 "Caring for these most vulnerable babies can be heartbreaking at times, but there are times like these that bring you so much happiness," said Patricia Love Meow.
"There will be so many more happy, loving endings, and that's what keeps me going. Alexander is proof of that. "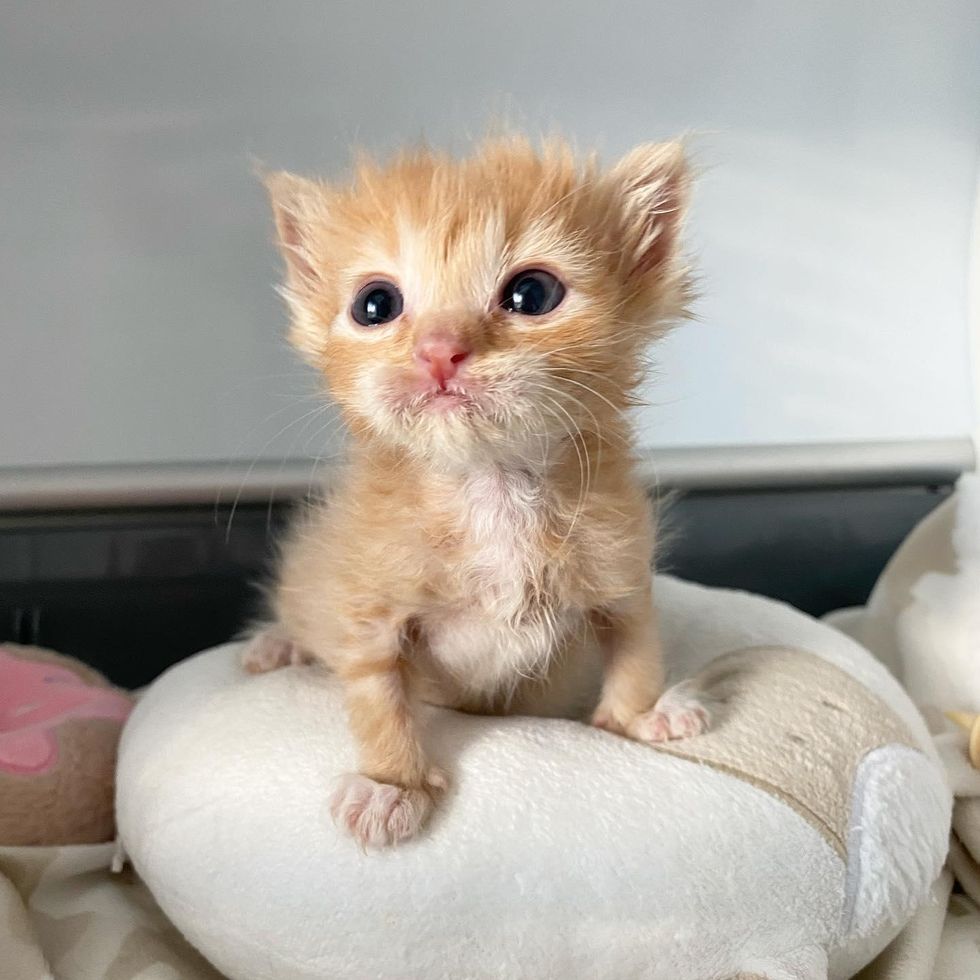 It's tiny, but oh so powerful
The tabby blossoms into a fluffy cuddly beetle and its personality emerges. He can't wait to hang out with other kittens around the house and make good use of his legs.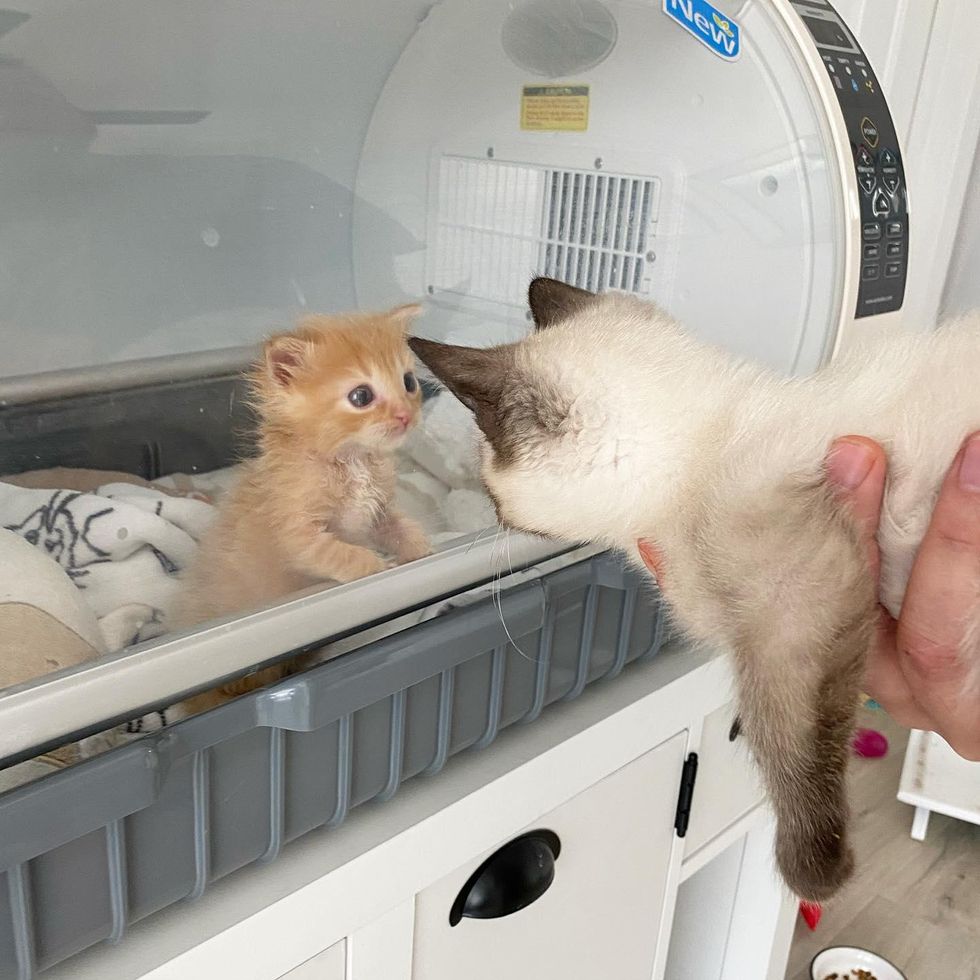 Meeting with another foster kitten
Share this story with your friends. Follow updates on Alexander and Patricia's foster children on Facebook and Instagram @fosterkittensvegas.
Related Story: Palm-sized kitten gets help at the right moment and begins to grow and thrive
window.REBELMOUSE_ACTIVE_TASKS_QUEUE.push(function(){
!function(f,b,e,v,n,t,s) {if(f.fbq)return;n=f.fbq=function(){n.callMethod? n.callMethod.apply(n,arguments):n.queue.push(arguments)}; if(!f._fbq)f._fbq=n;n.push=n;n.loaded=!0;n.version='2.0'; n.queue=[];t=b.createElement(e);t.async=!0; t.src=v;s=b.getElementsByTagName(e)[0]; s.parentNode.insertBefore(t,s)}(window, document,'script', 'https://connect.facebook.net/en_US/fbevents.js'); fbq('init', '1216416965127356'); fbq('track', 'PageView');
});